IQ Option Commission and Fees
IQ Option has a different approach to spread. Instead of showing pips as a difference between the bid and ask prices, they show spread in percentage.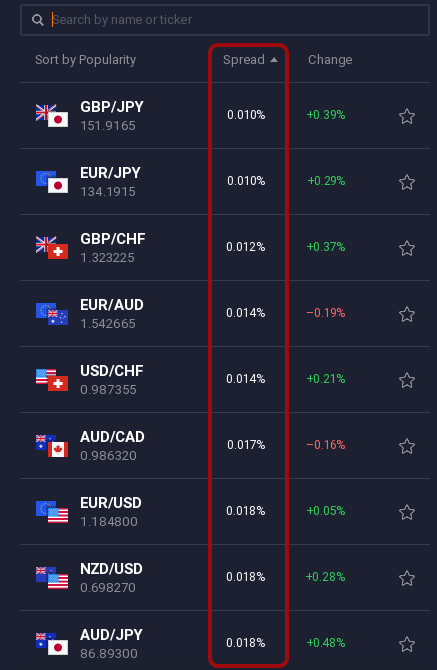 However, in pips, this translates to an average of 2 pips for EUR/USD, and 3 pips for GBP/USD during the London and the New York trading sessions which are relatively high, given the competitiveness of spreads in the industry, especially with the addition of Zero Spread Accounts (ECN). Unfortunately, IQ Option doesn't offer ECN accounts, so for traders who want to use scalping as a strategy, IQ Option may not be a good choice.
It is also worth mentioning that IQ Option does not have rollover fees, which makes it a good broker for traders who keep positions for weeks or even months without keeping an eye on interest rates, but this also makes it unfeasible for carry traders.
For CFD cryptocurrency trading positions, IQ Option charges:
15% fee for opening unleveraged CFD cryptocurrency position.

5% fee for opening leveraged CFD cryptocurrency position.

IQ Option charges swap of 0.5% of the value of the position, only for leveraged CFD positions.
There is an option for clients to use OTN tokens to reduce cryptocurrency commissions.
For dormant accounts, IQ Option charges $50 or the equivalent in other currencies per month, on the condition that the client has available funds to pay. This is only charged whenever the account has been inactive for ninety consecutive days. Also, if a client has failed to provide accurate and appropriate documentation to verify their account after 15 days of their first deposit, there is a verification account closing fee. In this case, all of the client's funds are returned to the client, excluding profit.
IQ Option Platform and Tools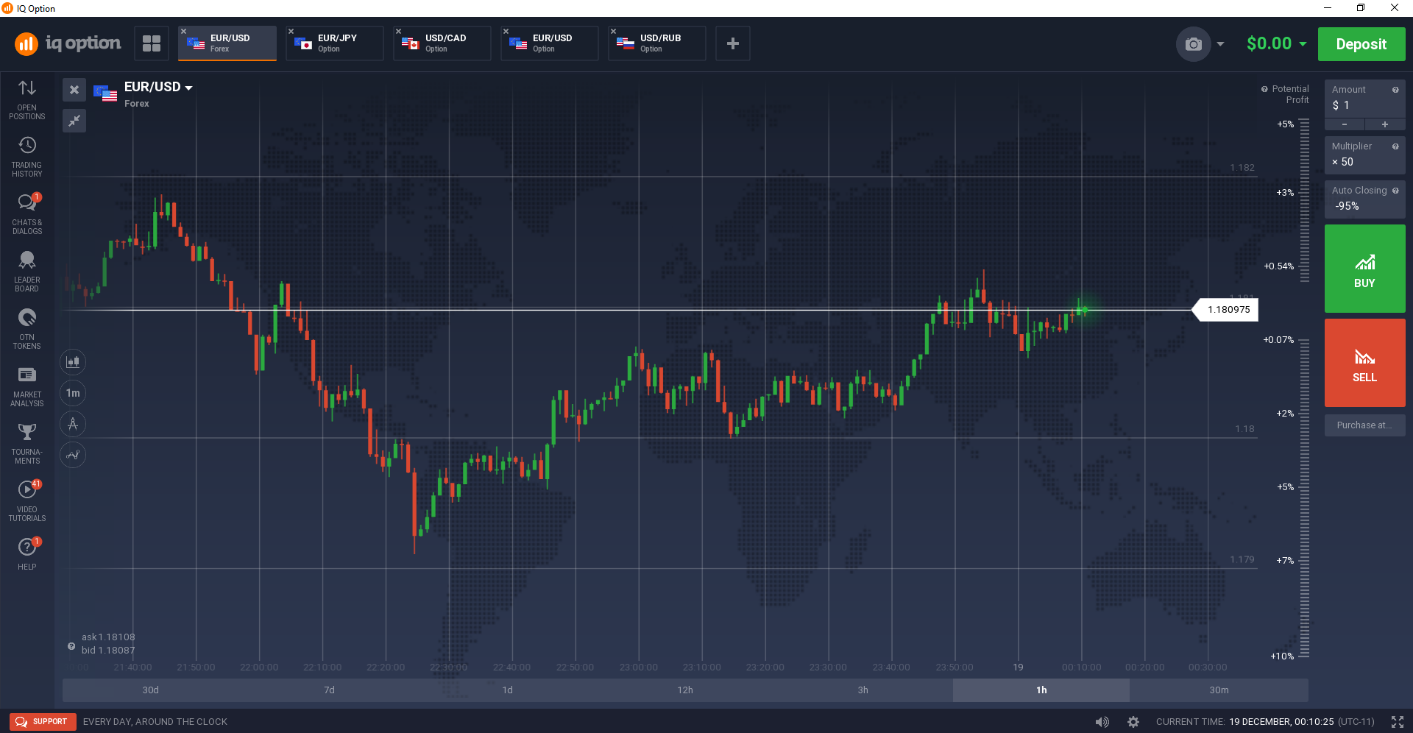 Unlike other online brokers who offer a variety of trading platforms or have the ability to connect to third-party platforms, IQ Option has a single trading platform for all of their instruments, available in 13 languages. Their platform can be accessed through a web browser, through a desktop computer with Windows, macOS, or Ubuntu, and through a mobile device with the IQ Option broker app for Android and iOS.
The web-based version is slower compared to the desktop version because the browser doesn't use WebGL capabilities for maximizing the computer's video card resources. This makes the desktop version a preferred option for a better trading experience.
Except for the speed difference between the web-based and the desktop version, everything else is the same.
Their platform is straightforward and easy to use, especially for someone starting out with trading; for someone who is already familiar with other platforms (like Metatrader4), it may be difficult at first to understand how lots and leverage work as it is completely different, but given time, that too can be learned.
The IQ Option platform has all the basic charting indicators. Some of them are even explained with a short video before adding them to the chart. Unfortunately, at this point, there is no option of adding your own, custom-made indicators.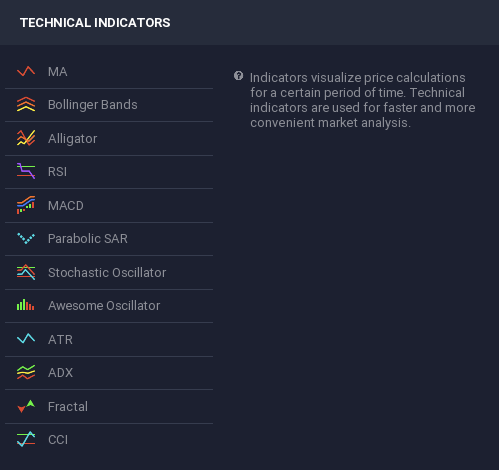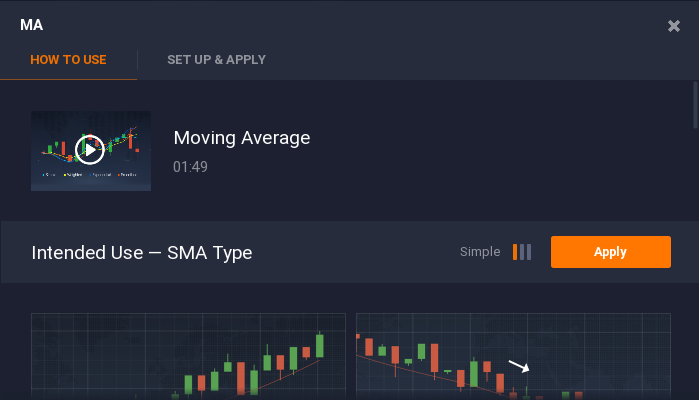 The platform and its charting functions are designed for both beginners and experienced traders. It has good visuals and it is pleasant to the eyes. But for traders who want to use automated trading software, they better look elsewhere as IQ Option does not support this at the time of writing.