XM Trading Account Types
XM has three different Trading Account Types, which are Micro, Standard and XM Zero Accounts. The main differences between Micro and Standard Accounts, is that the contract size with Micro Accounts is 1 Lot equal to 1,000, whereas in Standard Accounts, 1 Lot is equal to 100,000.
Micro Accounts are great for traders who want to start small and not risk high amounts of money. However Standard Accounts can also be used by beginner traders as both types of Accounts offer a very low Minimum Deposit of $5.
Spreads, Commissions and Leverage for Standard and Micro Accounts are identical. XM Spreads range as low as 1 Pip for all Majors like EUR USD. Leverage ranges from 1:1 up to 1:888 depending on your region.
XM Zero Accounts on the other hand, have zero spreads as the name suggests, but have commissions which cost $5 per $100,000 traded each way.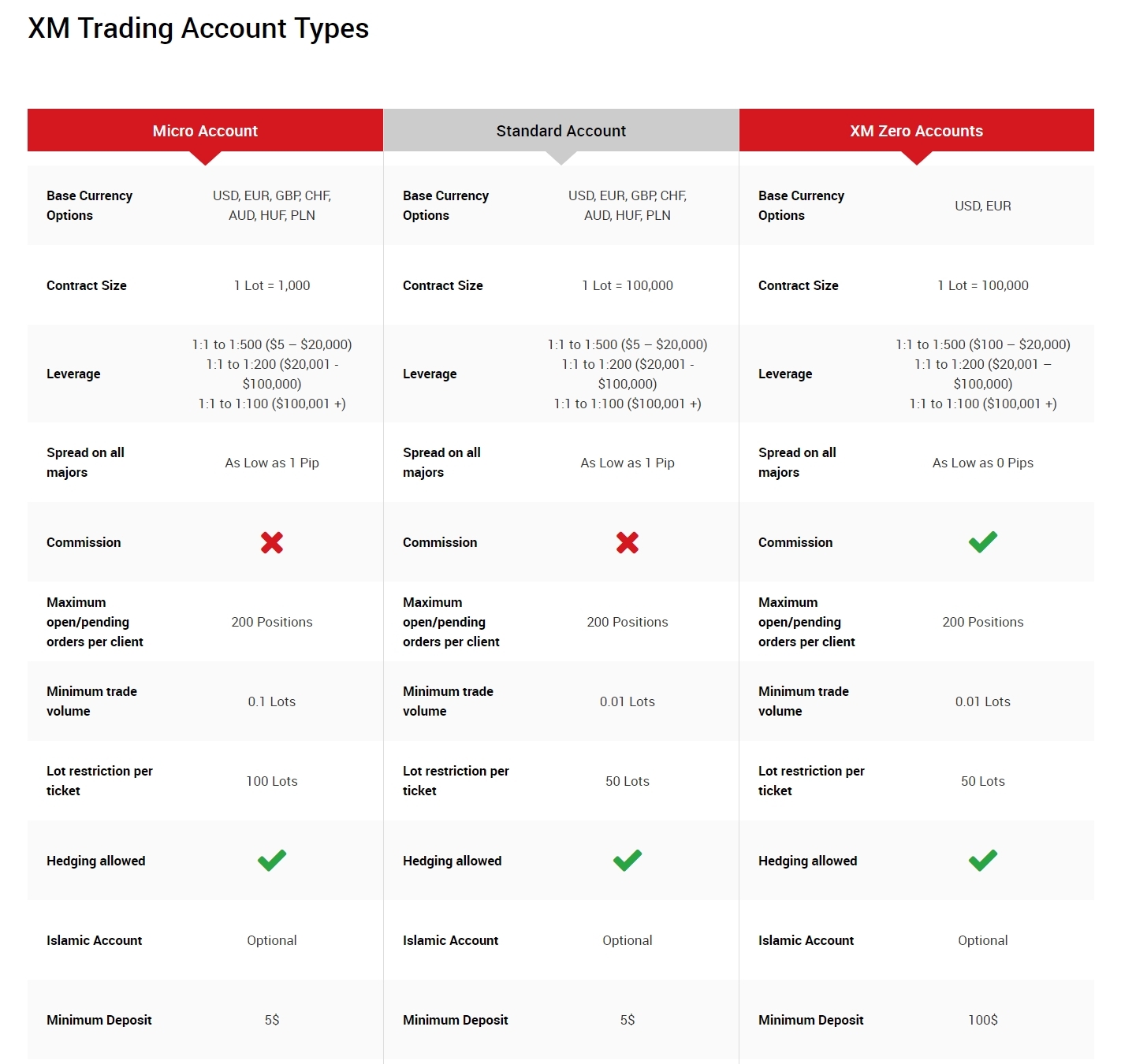 As shown by the image above, XM offers 3 different Account Types. One is the Micro Account, where the major difference is that a Micro Lot is equal to 1,000 Units. Whereas in Standard Accounts, 1 Standard Lot is equal to 100,000 Units.
Apart from the above, XM also offers demo accounts which are completely free and available for whoever wants to test the platform. The Broker also offers Islamic Accounts for clients from specific regions.