Who is Trading Forex? The three biggest players
by Andrew McGuinness Jul 16, 2019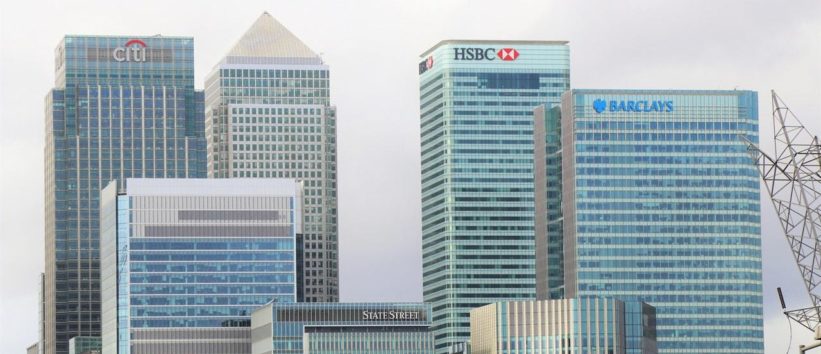 Traders who are the most successful when they enter the Forex market are those who are able to learn from history and analyze the market to make anticipations about which currencies will increase and decrease in value. They plan for even unexpected and unlikely events, and are rarely surprised or broken when those events do occur because they've already thought ahead. If you want to make your transition into Forex Trading a smooth and profitable one, you need to be able to understand who is trading on the market and how these traders will likely be affecting the movement of your money. Here are three of the most common traders that you'll be working with and competing against on the Forex market through your investments.
Banks. Though the Forex restructuring in 1990 has made the market more viable to the everyday consumer, big business and institutions still reign supreme. Current research supports the idea that banking institutions still make up the majority of trades on the Forex Market; trades between banks (called interbanking) accounts for about 50% of all the trades that go on the market. Banks use the money that they make on Forex Trading to pay interest to their investors and dividends to their shareholders, who largely choose which banks to invest their money in based on the talent and previous success of those in charge of the Forex transactions going on in each individual institution.
Commercial companies. Commercial companies also make up a large percentage of Forex traders; companies like Goldman Sachs, Deutsche bank, UBS, Citigroup and JP Morgan Chase are all involved in Forex Trading to make money for their shareholders and increase profits. As a general rule, the larger the company is, the more likely they will be to have a heavy hand in the market.
Central banks. Central banks are like the gatekeepers of the Forex market because they are in charge of holding the currencies that each and every country uses while also mitigating exchange rates. Central banks are also frequently involved in Forex Trading as government institutions to increase the wealth of the nation. The major central banks are located in the biggest cities, ranging from Tokyo to London to the capital of the world's finances, New York City.
As a single trader, you'll be facing up against some of the biggest financial giants in the world when it comes to predicting gains. However, this doesn't mean that you have to begin on your trading expedition alone. Go through our Educational Resources and gain an in depth understanding of how Forex Trading works. Our Trading Videos and Blog Section which contains lots of articles on Trading will prepare you for your first trade. The take away from all of this? As a single investor, you have much lower rates of capital to invest, so the phrase "look before you leap" should be well solidified into your vocabulary. However, with a little time and effort, you too can beat the market and make money trading Forex.