8 Best Crypto Exchanges in 2021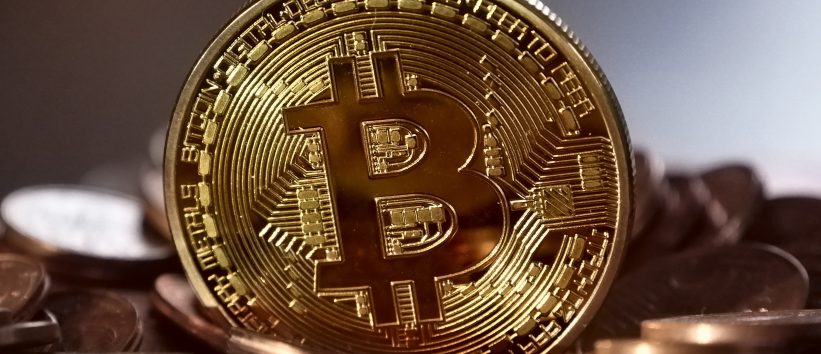 The cryptocurrency craze which started several years ago with the emergence of Bitcoin trading is still sustained well into 2021, with new projects and cryptocurrencies being introduced almost every day. Traders normally trade cryptocurrencies via exchanges, which act as an intermediary between the buyer and seller in the market.
Individuals starting to trade cryptocurrencies may or may not know about the appropriate exchanges that they can access. Because of the success and popularity of this market, many entities have introduced cryptocurrency exchanges which are now in the hundreds. All of this makes it confusing for individuals who may sign up with a less than reliable exchange and face numerous problems such as freezing funds, locked accounts and even data breaches.
To make things a bit easier for these individuals, here are 8 of the best crypto exchanges that traders can use in 2021.
Gate.io
With nearly 200 different cryptocurrencies spanning across 350 markets, Gate.io has positioned itself to be a one-stop-shop for trading crypto. Its spot trading and margin trading are the most commonly used markets on the platform. Gate.io also allows its users to use push transactions which facilitates peer to peer transactions.
Gate.io is best for users looking for an expansive rewards program, or anyone who wants to access a huge selection of cryptocurrencies which include both small and large caps. Additionally, Gate.io is ideal for traders concerned with account security and those who want additional information for their investments.
Pros of Gate.io:
Gate.io provides a quality mobile app with industry-leading security.
The exchange offers a huge array of tradable coins with very low fees.
Users can lower trading fees if they have a substantial Gate stable coin holding.
Cons of Gate.io:
Gate.io only provides trading in the US. Dollar stable coin and not any other fiat currency.
Beginners will find the platform a bit hard to navigate because of its complex interface.

FTX Exchange
FTX is a relative newcomer amongst the exchanges on this list, having come into existence only in 2019. The exchange provides a professional, easy to use and intuitive trading platform focusing primarily on providing a secure derivatives market for crypto trading. Users get to access derivative products such as crypto futures, leveraged crypto tokens, crypto options, MOVE contracts and spot trades.
Users can fund their accounts on FTX exchange by using either fiat, stablecoins or cryptocurrencies. The exchange supports a total of 10 fiat currencies as base currencies: HKD, SGD, ZAR, CAD, CHF, USD, EUR, GBP, AUD and BRL.
Pros of FTX Exchange:
The exchange doesn't need KYC from its users, which makes it ideal for individuals focusing on privacy.
Users can buy cryptocurrencies using credit cards via simplex.
The exchange guarantees liquidity.
Cons of FTX Exchange:
It's a new platform that hasn't experienced scrutiny like others on this list have.
Leverage trading with altcoins can pose significant risks, especially with novice traders.
Bisq Exchange

Bisq Exchange is a decentralized cryptocurrency exchange that offers a myriad of currency options and a range of payment methods. The exchange provides an app that is easily downloadable and requires no verification. The exchange is ideal for those who want to exchange crypto for fiat and vice versa very easily.
Since it's a decentralized exchange, it doesn't hold client funds in a centralized location, making it safer than many other centralized exchanges. The exchange places trade limits per trade to deter criminals and protect their traders using a deposit.
Pros of Bisq Exchange:
Bisq Exchange does not have a single node of failure protecting it against data breaches and hacking.
The exchange boasts a solid UX that provides complete anonymity during trades.
Cons of Bisq Exchange:
The exchange suffers from a lack of liquidity from time to time.
The trading fees for Bisq Network is on the higher side.
Cash App

Cash App was introduced as a P2P money transfer system similar to Venmo. The service allows Cash App users to perform several transactions with merchants who support the app. It essentially functions like a bank account allowing users to have their own Cash App debit cards.
Users can trade ETFs, stocks and Bitcoin through the app, which sports a user-friendly mobile interface making it ideal for the first time investor. However, it's primarily a Bitcoin trading platform as it does not support other cryptocurrencies although there are plans to add more in the future.
Pros of Cash App:
The app provides an easy and straightforward way to withdraw Bitcoin.
One can trade stocks and ETFs side by side with cryptocurrencies.
Cons of Cash App:
Cash App charges a hefty fee of 3% when sending money through a credit card.
It enforces daily and weekly limits on withdrawals.

Coinbase
Coinbase is one of the oldest cryptocurrency exchanges and has largely avoided controversy. With a smooth easy to use interface, it gives its users the opportunity to trade with more than 64 cryptocurrencies. Users can also access Coinbase Pro, which provides a cheaper fee structure and more charts and indicators.
Coinbase takes its security very seriously as it provides insurance in case of a breach, biometric fingerprint logins and 2-factor authentication. The platform excels in giving its users the ability to easily set up recurring purchases and provides ample educational resources via its learning program.
Pros of Coinbase:
Coinbase provides a well rounded and vast collection of altcoins to trade with.
The platform is among one of the most liquid cryptocurrency exchanges in the world.
Coinbase Pro provides one of the cheapest fee structures in the market.
Cons of Coinbase:
Users can experience high fees when not using Coinbase Pro.
Users do not control their own wallet keys at Coinbase.
Bybit

Based out of the British Virgin Islands, Bybit is a crypto exchange with more than 1.2 million active users. It allows users to trade certain cryptocurrencies with leverage of up to 100x. It also provides the ability to trade quarterly futures contracts which expire based on their calendar cycle. According to the team behind Bybit, the platform is capable of almost 100,000 transactions per second.
The platform offers an attractive referral program that provides a reward of $10. Bybit charges makers a fee of -0.025% and takers are charged 0.075% per order. The withdrawal fee of the platform is 0.0005 Bitcoin per BTC withdrawal.
Pros of Bybit:
Bybit provides USDT settled contracts which is a rarity.
There is minimal risk of liquidations and price manipulation.
The exchange provides high bonuses and attractive referral programs
Cons of Bybit:
It is highly unregulated.
The platform offers a limited number of crypto trading pairs

Phemex
Launched in 2019, Phemex is a Singapore-based cryptocurrency exchange that focuses on derivatives and spot trading. With up to eight languages supported, the platform is known to offer different bonuses to attract clients to it. Phemex also allows its users to trade with leverage when using crypto derivatives products.
One of the salient features of Phemex is the ability to trade Gold/USD alongside cryptocurrencies which could be helpful during highly volatile markets. For spot trading, it offers a zero-fee trading model, instead of charging its users for a monthly premium membership.
Pros of Phemex:
Phemex provides a top-tier wallet and exchange security.
Users prefer it for its zero-fee trading model which has been a trendsetter.
The platform provides easy to use APIs and sub-accounts.
Cons of Phemex:
The platform appears too sophisticated for novice traders.
It does not address regional restrictions which leave out a lot of users from various jurisdictions.

Bithumb
Established back in 2013, Bithumb is a Seoul, Korea-based crypto exchange that caters primarily to the South Asian crypto community. The platform offers three modes of trading: Easy, general and reserved. The cryptocurrency exchange supports a total of 11 cryptocurrencies including Dash (DASH), Ethereum (ETH), Bitcoin (BTC), Ethereum Classic (ETC), Litecoin (LTC), Monero (XMR), Qtum (QTUM), Ripple (XRP), Bitcoin Cash (BCH) Bitcoin Gold (BTG) and Zcash (ZEC).
On the security front, Bithumb uses SSL encryption and 2-factor authentication. Their servers are monitored on a 24/7 basis. The exchange provides multilingual support which is reflective of its customer distribution around the world.
Pros of Bithumb:
Customer support is provided on a 24/7 basis through phone or mail.
The platform is extremely user-friendly making it ideal for newcomers.
A well-rounded collection of cryptocurrencies is available.
Cons of Bithumb:
Bithumb does not support major fiat cryptocurrencies.
It does not provide crypto to crypto pairs.
Final Thoughts
As cryptocurrencies start to gain mainstream traction and media attention, newer crypto enthusiasts have been joining the market in droves. Part of what makes a trader's cryptocurrency experience worthwhile is the quality of the exchange they choose. But with so many options and newer entities entering the market, it becomes critical to separate the legitimate ones from the unreliable ones. As such, traders have lost fortunes when they have chosen the wrong exchanges as their funds become susceptible to data breaches and unauthorized access.