Top 9 High Gain Stocks of All Time
by Andrew McGuinness Jul 16, 2019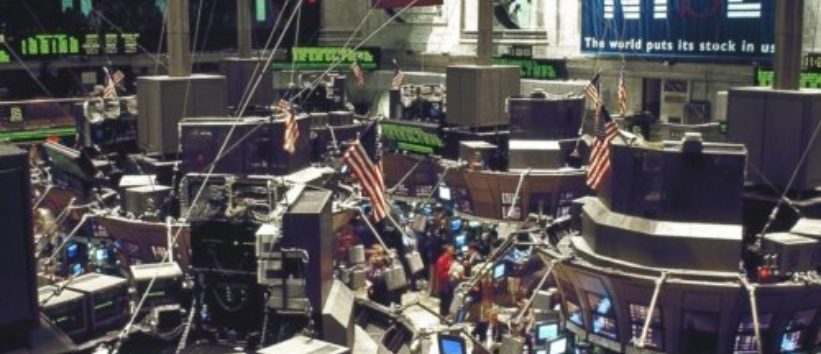 Whether you are looking to invest in the stock market but would like to play it safe, or would like to start your own company and are looking for inspiration, here is a list of the 9 most profitable stocks of all time.
1. General Mills
Founded shortly prior to the Civil War, the Minneapolis Milling Company started quite small. In 1928, however, upon merging with more than 24 other flour mills, it became known as the household name we are familiar with today, General Mills. This company is responsible for a number of products, the most successful of which being cereals, ice cream and baking products. Brands you may be familiar with include Betty Crocker, Cheerios, and Pillsbury. General Mills unsurprisingly has a market capitalization of $35 billion.
2. Stanley Black and Decker
Stanley Black and Decker is the product of a merger between Stanley Works and Black and Decker. Black and Decker is a household name that home improvement fans will undoubtedly be familiar with. Most notably, Black and Decker has a line of tools and commercial security solutions. Stanley Black and Decker holds a market capitalization of $30 billion.
3. ExxonMobil
ExxonMobil was made possible by the merger that combined Exxon and Mobil Oil, originating in New Jersey and New York respectively. Standard Oil Co., the original Exxon, was at one point a monopolistic company for oil and stands to be one of the best prospering corporations of all time.
4. Consolidated Edison
First created in 1823, this utility company is one of the biggest within the United States. It was founded only shortly after light even came into existence, funnily enough. In 2016, ConEd achieved $13 billion in revenue, and it has a market capitalization of $23 billion.
5. UGI Corp.
UGI Corp began its dividend in 1885 within the state of Pennsylvania as a Pennsylvania-based utility. In 2016, shareholders earned $160 million. UGI Corp. enjoys a market capitalization of $8.3 billion today.
6. Procter and Gamble
Procter and Gamble develop consumer products and have been since around the 1850's. 21 brands of consumer products are owned by the company today, mostly within the field of personal care. A few of these you may recognize are Oral-B toothpaste, Tide detergent, and Bounty paper towels. Procter and Gamble holds a market capitalization of over $233 billion.
7. Colgate Palmolive
Colgate Palmolive was formed due to the merger between William Colgate and Palmolive soaps. The company first came into fruition in 1806 and has been growing at a fast pace ever since. In 2016, Colgate Palmolive achieved over $15 billion in sales, of which $2.4 billion was profit. The company is now worth 65 billion dollars.
8. PPG Industries
PPG Industries produces coating products and paints for residential, commercial and industrial purposes. In 1883, this company first started out as The Pittsburgh Plate Glass Company, and was later abbreviated to become PPG Industries. This company has a market capitalization of about $25 billion.
9. E.I. du Pont de Nemours and Company
This company actually started in the middle of the French Revolution. French founder E.I. du Pont fled France and headed to the U.S. in search of the American dream. The company started off producing gunpowder, but never gave up researching and creating. Soon enough, a number of innovative products were created, among them Kevlar and nylon. The net income of E.I. du Pont's company was $2.513 billion as of 2016.