Top 5 Cryptocurrency Podcasts
by Andrew McGuinness Jul 16, 2019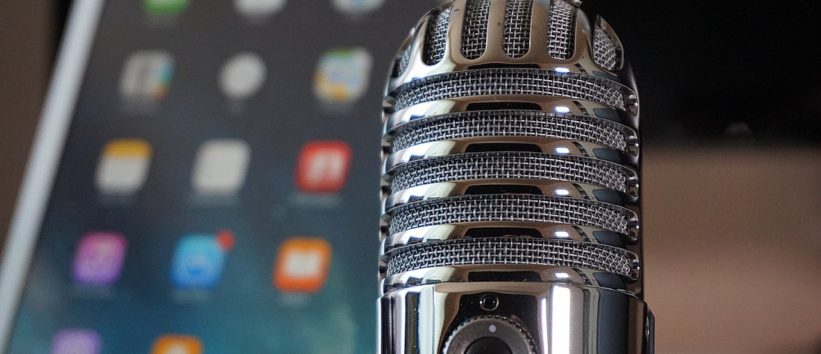 Cryptocurrency is not the easiest subject to understand for those of you unfamiliar with the latest advancements in technology. It's also hard to find a good source of knowledge for newbies that doesn't put you to sleep or confuse you.
Blogs are a good way of becoming informed concerning a number of topics, but an even easier, more entertaining way is through podcasts. Podcasts are basically blogs you can listen to. Rather taking time out of your day to read articles or blogs, you can just pop some headphones in and push play. For those of you interested in cryptocurrency, currently investing, or looking to invest, here is a list of the top 5 cryptocurrency podcasts to follow right now.
1. BadCryptoPodcast
Marketing expert Travis Wright and internet entrepreneur Joel Comm are featured in the BadCryptoPodcast concerning cryptocurrency. They both make it easy to understand the ins and outs of cryptocurrency by simplifying some of the most complex aspects of the field. What makes it possible for them to do this?
The truth is, Joel Comm and Travis Wright are in no way experts when it comes to digital currency. For this reason, their simplified views are shared with their audience, as they are learning alongside their followers. This is the best part of the podcast. They courageously delve into the world of cryptocurrency with no particular expertise on the topic, but learn and teach simultaneously throughout their journey in a very entertaining way. This is an ideal starting point for those unfamiliar with the cryptocurrency market and looking for an introduction.
2. Unchained
If you are ready to move beyond the introduction phase of cryptocurrency into material that is more advanced and technical, the podcast for you is Unchained. Business journalist Laura Shin created this podcast in order to speak about problems with other currencies that bitcoin has been able to shine a light on, like the issue of taxes. Also provided in this podcast are interviews with experts in the field.
3. Epicenter
Ian Fabian Crain and Sebastien Couture broadcast Epicenter, a cryptocurrency podcast focussing on interviews with experts on the topic (mainly bitcoin researchers and analysts). This podcast has been running for a couple of years now, and would be good to follow in order to better understand the evolution of bitcoin.
4. Let's Talk Bitcoin
Let's Talk Bitcoin is not a single podcast, but rather a platform within which an array of different cryptocurrency podcasts are provided. Despite this fact, there is one main podcast broadcast by Adam B. Levine that is particularly recommended.
Adam B. Levine covers the most talked-about issues by explaining why they have received so much attention, and what this means for us. He is a master of extracting information and knowledge from every situation, then providing it for his followers to consider and mull over. If you are looking for a more advanced cryptocurrency podcast that will make you think, Levine's podcast on Let's Talk Bitcoin is worth your follow.
5. Bitcoins and Markets
Bitcoins and Markets is broadcasted by Ansel Lindner. This is the ultimate podcast for cryptocurrency experts, which is why the podcast does only have a small circle of followers. After having used bitcoins for about a year and studying up on the market, this is a good podcast to take a look at in order to receive updates on the latest digital currency news.