Top 5 Books That Will Teach You Everything You Need To Know About Bitcoin
by Andrew McGuinness Jul 16, 2019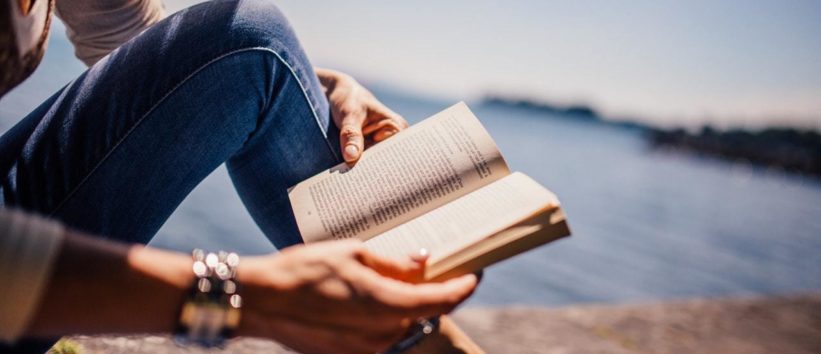 2017 witnessed the value of Bitcoin explode from $1,000 to an all-time-high of nearly $20,000 last December. Cryptocurrency has become the latest fad in the investment world, and many believe that it is here to stay. But Bitcoin is unlike any other investment that we have ever seen, with much of its value tied up in its widespread adoption and use.
Trading 101 dictates that any smart investor should know everything about the product they are investing in, and this includes Bitcoin. However, Bitcoin isn't the easiest concept to understand, which is why we have collected the top 5 books that will teach you everything you need to know about Bitcoin.
1) Christian Newman's "Bitcoin from Beginning to Expert"
If you are looking for a primer that will cover everything from Bitcoin to the larger cryptocurrency world in a broad sense of education, Christian Newman's "Bitcoin from Beginning to Expert" takes a look at everything.
This book spends the first half discussing how practical an investment in any cryptocurrency actually is, and then uses the second half to educate non-techy readers on the blockchain technology behind the cryptocurrency revolution. For investors with little to no background in the tech world and no familiarity with tech jargon, Newman's book is the best way to jump off and ease yourself into the cryptocurrency world.
2) Phil Champagne's "The Book of Satoshi"
Looking to learn more about the mysterious beginnings of Bitcoin, and understand how it actually came to be? Phil Champagne's "The Book of Satoshi" is an investigation into the secret creator that started the entire Bitcoin craze, Satoshi Nakamoto. Champagne covers everything that is known about the unidentified alias, Satoshi Nakamoto, and discusses all the possibilities: Whether this is a single individual or a group of people, and how he stayed anonymous for so long despite the worldwide fame of Bitcoin.
Champagne's book includes emails, posts, and personal updates from Satoshi Nakamoto himself, and breaks down the incredibly technical sides of Bitcoin and blockchain technology.
3) Andreas Antonopoulos's "Mastering Bitcoin"
If there is one name in the cryptocurrency world other than Satoshi Nakamoto that you might be familiar with, it's Andreas Antonopoulos. Antonopoulos has gained worldwide fame for his talks and discussions, in which he explains to the average layperson what exactly Bitcoin is, and why it is the future of currencies.
He is regularly hailed as one of Bitcoin's best representatives, with his simple, kind, yet intellectual demeanor, and he captures these talks and presentations in his book, "Mastering Bitcoin". He discusses the economic, philosophical, and societal implications of transition to a cryptocurrency world, and why Bitcoin is truly the way of the future.
4) Nathaniel Popper's "Digital Gold"
If books with national acclaim and awards are your thing, then Nathaniel Popper's "Digital Gold" is the ideal Bitcoin book with award-winning standards. Popper's "Digital Gold" was nominated for the McKinsey and Financial Times book of the year in 2015, due to its professional investigation into Satoshi Nakamoto, and the early days of Bitcoin and the pre-Bitcoin cryptocurrency world.
What makes Popper's book different from other investigations into Nakamoto is its firsthand accounts and details from several heavy players in the Bitcoin and digital currency world, including the Winkelvoss twins, several millionaires with Bitcoin holdings, as well as individuals believed to be connected to Satoshi Nakamoto himself.
5) Abraham White's "Cryptocurrency"
If you already understand the basics of Bitcoin and would like to learn more, look no further than Abraham White's 2017 book, "Cryptocurrency". This teaches the more advanced sides of Bitcoin, including trading, investing, and mining in digital currencies aside from the mainstream Bitcoin.