​ Top 5 Big Name Investors in the Bitcoin World
by Andrew McGuinness Jul 16, 2019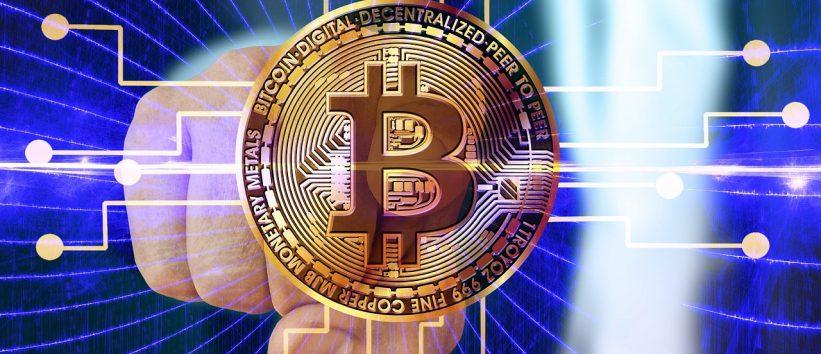 As enticing as Bitcoin can be as a potential investment, there are also many concerns about whether or not it is truly a legitimate and safe long-term store of value. There are some who believe that Bitcoin and other digital currencies to be nothing more than a passing trend, one in which the ship has already sailed. But there are many big players with huge Bitcoin investments, enough to prove to anyone that an investment in Bitcoin is nothing to be sneered at. Here are 5 big name investors in the Bitcoin world:

1) Cameron and Tyler Winklevoss
Cameron and Tyler Winklevoss, better known as the Winklevoss twins, are popularly known for their involvement in Facebook, and their lawsuit against Mark Zuckerberg over the creation and property of Facebook. Instead of running off with the millions they earned off of that settlement, Cameron and Tyler Winklevoss parlayed their earnings into Bitcoin during its early years. This investment paid its dividends when Bitcoin spiked to the several thousands, leading to the Winklevoss twins becoming the first cryptocurrency billionaires.
They own at least 1% of circulating Bitcoin, and have their coins stored over various private keys and wallets to keep their assets safe. However, instead of selling off their coins, the twins believe that they can help Bitcoin continue to grow. The Winklevoss twins created the world-first regulated cryptocurrency exchanged, Gemini, and uses this to further legitimize Bitcoin in the eyes of wealthier investors.
2) Blythe Masters
One of the most prominent financial names to have jumped over to the crypto side is Blythe Masters, J.P. Morgan Chase & Co.'s former managing director. Blythe Masters now finds herself at the helm of Digital Asset Holdings as its CEO, a company which specializes in improving trading settlement, security, and efficiency for Bitcoin with advanced encryption processing tools.
Masters leads Digital Asset Holdings in its attempt to penetrate Wall Street with blockchain technology. Its first client? Incidentally. J.P. Morgan Chase.
3) Michael Novogratz
One billionaire who holds hundreds of millions of dollars in several cryptocurrencies is Michael Novogratz. Novogratz claims that over 30% of his assets are in the form of cryptocurrency investments, after discovering his first crypto investment back in 2015. He owns a $500 million cryptofund, which funds projects in the market-making space. He believes that Bitcoin will be at least $40,000 by the end of this year, which is very possible considering its previous growth.
4) Dan Morehead
Pantera Capital is the first cryptocurrency-exclusive largescale investment in cryptocurrencies, and it was founded by Dan Morehead in 2013. Pantera Capital has been hugely successful, delivering over 24,000% return for its initial investors since 2013. Over the last several years, Pantera Capital has invested in over 50 cryptocurrency and blockchain companies, including investment firms, coins, and exchanges.
Prior to Pantera Capital, Morehead was a Goldman Sachs trader and the CFO of Tiger Management. One of Morehead's largest assets is Bitstamp, a popular trading exchange for cryptocurrencies.
5) Barry Silbert
Barry Silbert is famous for being the founder and CEO of Digital Currency Group. Digital Currency Group focuses on founding, building, and investing in blockchain and cryptocurrency-related companies. It intends to grow the cryptocurrency scene by giving innovators and engineers in the field the funds and investments to grow their services.
With nearly a hundred cryptocurrency and blockchain-related companies under its belt, Digital Currency Group is the leading firm in the digital currency world. One of its largest companies is CoinDeck, one of the main sources for daily cryptocurrency news. Other companies that Silbert owns include Grayscale, Genesis, and the Bitcoin Investment Trust.