Top 4 Questions to Consult with Your Financial Advisor
by Andrew McGuinness Jul 16, 2019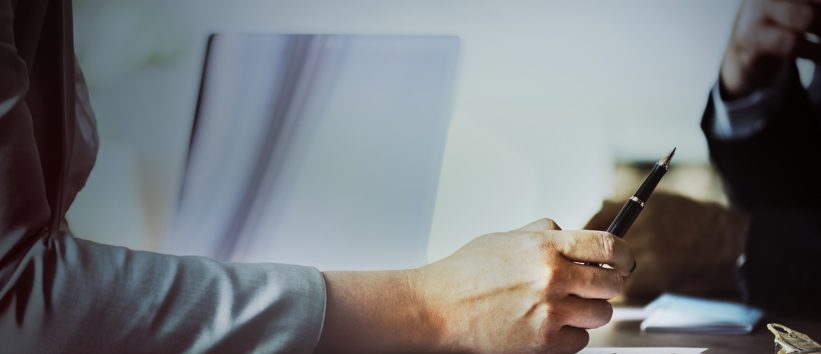 For those of you just now beginning to invest or entering the trading world, you are probably unaware of much that goes on within the market. For this reason, you will undoubtedly need a financial advisor, at least until you learn the ropes, as well as gain enough experience and practice on your own. However, it's not easy to find the right advisor for you.
There are plenty of advisors that don't look out for their clients, or try to take advantage of inexperienced investors. For this reason, before choosing an advisor you need to ask them all of the right questions. Here are four of the most essential questions to ask your potential financial advisor.
1. What's in this for you?
Figure out what exactly is included in the financial advisor's fee. Are financial consultations an extra charge? What other services are included with their rate? If financial planning and consultations are additional to a financial advisor's rate, this is not a good sign.
Investors need to spend a lot of time with the planning of their financial futures. Planning is, after all, an essential building block for any successful investment. To do so, an investor shouldn't be expected to pay extra fees and worry about how much time they are taking to plan. Financial planning is considered a basic necessity and for that reason, you should not choose a financial advisor that is going to make you pay extra for it.
2. What type of experience do the members of your team have to offer?
The team members of your financial advisor should all be Certified Financial Planners (CFPs), Chartered Financial Analysts (CFAs), have an M.B.A., be an Accredited Investment Fiduciary (AIF), or a Certified Private Wealth Advisor (CPWA). If employees hold any of these certifications, or certifications similar to these, it is a good sign. It is also a good sign if the team members of a firm have experience in social security, taxes, estate planning and business mergers or transitions.
3. Do you tailor your strategies to suit your customers' goals?
You need to find out how exactly your financial advisor has made proper adjustments to suit the needs of their clients. For example, if a client is going through a difficult financial situation and needs to reach into their capital, what would your advisor do? Would they continue to provide low interest rates for the client in need?
Also, you need a financial advisor that is able to update their strategies and get with the times. Investing wisely involves disregarding defaults and tradition and instead going for well-researched strategies according to the current climate as well as your client's criteria.
4. How much of a broad scope in terms of financial help do you cover?
A client may have multiple financial needs outside of investing or managing their investment portfolio. In order to figure out whether this financial advisor is right for you, it is important to consider all help that you may require from a financial advisor in the near future. Are you nearing retirement and need to consider your options? Are you considering a large purchase such as your first home? Are you looking to start a family but aren't sure if your financial situation will be able to support a child?
If you are choosing a financial advisor that will be working with you for an extended period of time, you don't want one that will brush off these questions by stating that answering these inquiries are not part of his job. A financial advisor should at least try to answer all questions and concerns to the best of their ability, regardless of whether they are being paid specifically to do so.