Three Ways to Tell Your Forex Trading Teacher is Legit
by Trading 101 Sep 05, 2019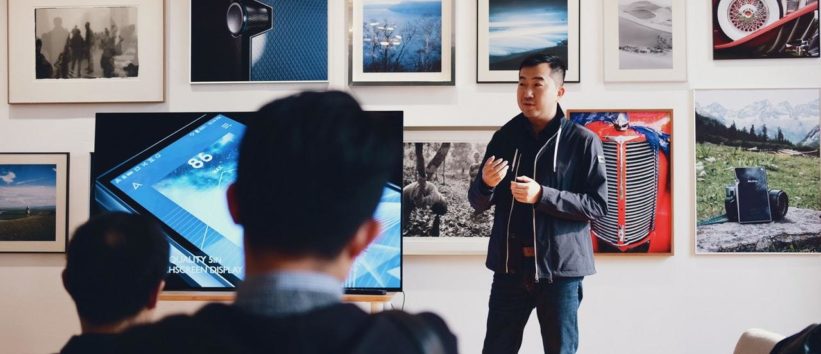 The world of Forex trading can be scary, especially if you have never traded before or this is your first time venturing into the market. Having a Forex trading teacher by your side can be immensely helpful in allowing you to avoid the most common stumbling blocks that traders run into when they first enter the market. Whether it's a trusted friend or a professor of finance that you happen to have met when in college, having a trading teacher that knows their stuff can make or break you as a trader.
But what about those of us who are not lucky enough to have a financial guru by our side? There are an unlimited number of financial experts offering their advice on the internet, and some even offer private one on one coaching sessions to help improve your Forex trading. But how can one tell if a Forex trading expert will necessarily translate into a great trading teacher? Here are three ways to tell that the trading teacher you're speaking with is legitimate.
He or she tells you to think realistically. Don't get the wrong idea, there is tons of money waiting to be made when Forex trading. However, building up a massive profile doesn't happen overnight. A trading teacher should encourage you to seek education and information, not try to sell you a "get rich quick" scheme or magical software that will solve all of your financial woes. Remember, the most important thing you can gain from a trading teacher is their knowledge. Beware of teachers that will not give you realistic expectations!
He or she prioritizes the basics. One can simply not overstate how important the fundamentals are to profitable Forex trading! If you don't understand the basics, there is no way that you'll be able to understand technical and fundamental indicators that are crucial to Forex trading. A great Forex trading teacher has a strong grasps on the basics of trading, and will be happy to share his or her knowledge with you. A great Forex trading teacher will also be able to explain these concepts in a way that's palatable to beginners.
He or she does not have an ulterior motive. You should be very wary of teachers who have a connection financially to a certain software, brokerage, or website that requires a subscription. These type of teachers may be biased, and may give you improper advice to make a profit.
The real value of a trading teacher lies in their knowledge. While having a teacher can be helpful, it is in no ways necessary to become wealthy when Forex trading. If you are committed to improving your trading, there is nothing that a Forex trading teacher must show you; you are always free to light up your own path. Trading 101 is here to help any beginning traders get the information that they need, absolutely free of charge. All you need to do is sign up for an account, and you'll immediately have access to our vast network of webinars, eBooks, and tutorials that will get you trading the right way. You don't have to wait for a teacher to walk into your life. Be the guru that you know you can be with Trading 101!