Three Reasons Why a Micro Forex Account is The Best Way to Begin Forex Trading
by Andrew McGuinness Jul 16, 2019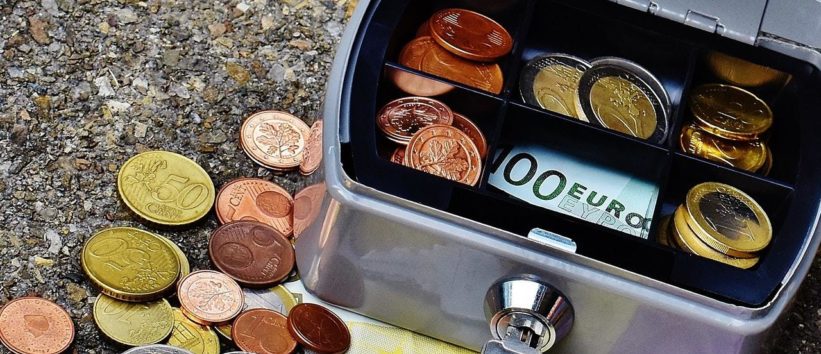 Even if you aren't ready to jump headfirst into the world of Forex Trading, there's a way that you can begin without making a massive investment. Opening a Micro Account (also known as Mini Account) is a great way to begin opening the doors to the Forex market without putting your entire life-savings on the line or waiting weeks or years to complete all of the preliminary research that it would take just hours to understand by learning directly with your own hands. Here are three of the top reasons why you should begin trading with a Micro Forex Account as soon as possible to best learn how to enter the full market and hone your skills!
You don't need a ton of money to open an account. Did you know that most Americans have less than $500 in savings? It's true! Research has shown that over 60% of Americans are living paycheck-to-paycheck and have less than $500 saved up in an emergency fund, meaning that any type of unexpected expense like a medical bill or broken down car can throw them into bankruptcy. However, nowadays, Forex Brokers have lowered their required Minimum Deposits to an average of $5, which gives everyone the opportunity to start trading Forex. The reason we suggest to open a Micro Account though, is because you will be able to open up more trades of less value, allowing you to have more control over your investment.
A Micro Forex Account allows you to experiment. One of the biggest benefits of a Micro Forex account comes in the form of allowing you to test the waters and see whether or not this method of trading is right for you. Many people find that though they're excited about the prospect of trading forex, when it comes to practice, the market just isn't as fast-paced or appealing as they believed it would be. When you begin by working with a Micro Accout, you won't have to deal with moving around a massive amount of money if you decide that Forex just isn't for you or you'd prefer to move into another type of trading. Apart from this, clients usually use Micro Accounts to test Expert Advisors (EAs/Robots), and evaluate how well they can perform, without breaking the bank.
Typically same conditions, with less risk. Another excellent fact about Micro Accounts, is that they usually have the exact same Trading Conditions in terms of Leverage and Spreads, as Standard Accounts. This allows you to simulate a real trading environment with a small amount of funds, and get a real feel for the Broker you are trading with, as execution will vary between any Demo Account and Real Accounts
A Micro Account is an excellent way for a beginner Forex Trader to move into the market without as high of a risk. If you're considering to begin Forex trading and you're still not sure about a Forex Broker, even after you've done your research, then do some research yourself; open a Micro Account, deposit the minimum, and test them out!
No matter which method you choose, remember to do your research and choose an analysis strategy that's right for you! Happy trading!