The Top 4 Cryptocurrencies You Should Invest In
by Andrew McGuinness Jul 16, 2019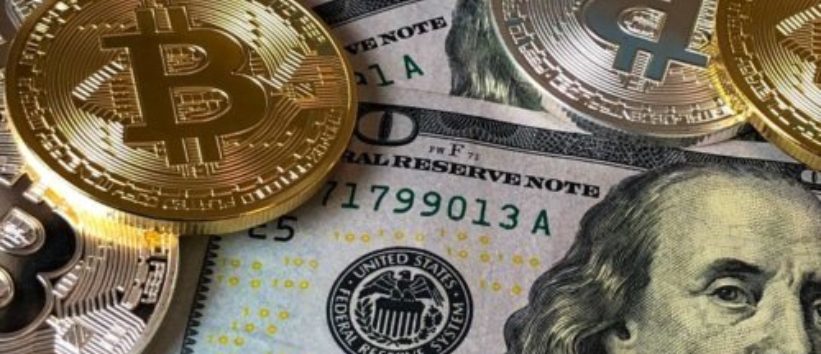 Over the past few years, Bitcoin's market value has surged, outperforming traditional assets like gold, stock market, or real estate. Despite its success, a lot of people still denounce cryptocurrency's potential and insist on enclosing it in a "bubble". No matter what skeptics say, cryptocurrency is here to stay. And what better proof can you have other than the other valuable digital coins that have been created through the years.
Since Bitcoin, there have been thousands of other digital currencies that are slowly accruing value. Some of them have come and gone, like Dogecoin, but others pose a similar potential to Bitcoin. Below are the top 4 currencies that are steadily becoming more popular, making the best alternative cryptocurrency investment to the more expensive Bitcoin:
1. Litecoin (LTC)
Litecoin launched in 2011 and has been dubbed since as the "silver to Bitcoin's gold". In a way, this is true. Litecoin was created by an MIT graduate named Charlie Lee who also happens to be an ex-Google engineer. Litecoin performs the same functions as Bitcoin but has lower transaction fees and a much faster transfer rate: where Bitcoin can take anywhere from hours to a full day to transfer funds, Litecoin can do it in just a few minutes.
Like Bitcoin, Litecoin operates as a decentralized digital currency. This means that all transactions, whether you're selling or buying, cannot be tracked to a singular identity as all transactions remain anonymous.
2. Ethereum (ETH)
Ethereum is a bit different from Litecoin and Bitcoin in that it is technically monitored by a platform. The coin itself is called Ether and is an exclusive mode of payment run by the platform Ethereum. The platform mostly features services, goods, and a lot of smart applications. The platform's goal is to allow app developers to create software and apps that without delay, fraud, or interference from third-party institutions like banks.
Some developers have even created their own digital coins which are Ether-based, allowing patrons to gain access to these unique coins by signing up on the Ethereum website.
3. Ripple (XRP)
Where Litecoin, Bitcoin, and Ripple do not cooperate with banks, a cryptocurrency called Ripple is designed specifically for corporate use. Ripple states that it "enables banks to settle cross-border payments in real time, with end-to-end transparency, and at lower costs." This allows financial institutions to simultaneously send and convert money in an instant.
Unlike Litecoin and Bitcoin, Ripple coins aren't generated through "mining". The company behind Ripple has already created a set amount for circulation, much like physical currencies. As more big companies like Amazon are rumored to adapt the Ripple payment system, crypto experts are predicting a surge in pricing in the coming years.
4. Monero (XMR)
Monero is a digital currency designed to amplify the philosophy of decentralization, which is essentially what digital currencies are all about. Since its creation in 2014, Monero has been known as an incredibly aversive digital coin where transactions are impossible to trace. Using a technology called "ring signatures", Monero transactions are signed with cryptographic signatures that fail to reveal the one true signee for that transaction.
This cryptocurrency is donation-based and is largely affected by its community of users. Its strong emphasis on decentralization and privacy is one of the most unique selling points of this digital coin.
Why Choose The Alternative?
The answer to this is quite simple. With Bitcoin's price becoming more and more expensive, it can be an impractical investment for someone who wants to have a full coin instead of making a quick buck. While investing in Bitcoin is still pretty much on the table, these other 4 cryptocurrencies are at a price range of $100 - $500 each, making them more affordable options for digital investment.