Elon Musk and Tesla. Is Tesla Stock a Buy or Sell?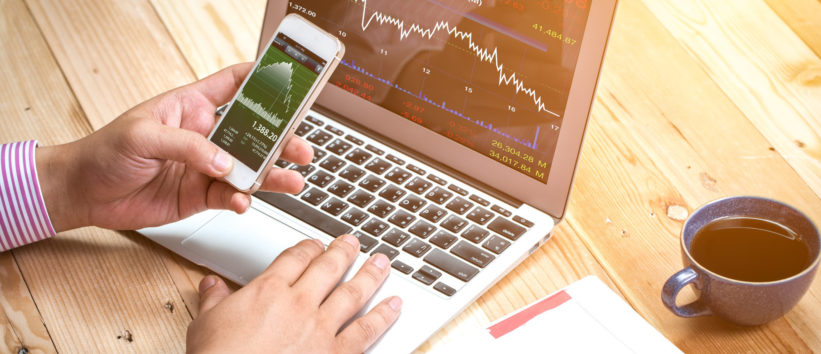 2020 was an interesting year, to say the least. It caused a lot of pain and suffering in many aspects of life. However, one bright spot that has emerged is the stock market has been soaring to all-time highs.
People have been making a killing off of trading stocks this year thanks to the increased volatility and quantitative easing provided by the Federal Reserve. In particular, one stock has been making all the headlines since the founder Elon Musk became the richest person in the world.
If you are thinking about investing, keep reading this stock market guide to learn more about Tesla stock and if its historic rise to fame can continue.
Tesla's Past Performance
It wasn't always sunshine and rainbows at Tesla Motors. Elon Musk became CEO of Tesla in October of 2008 and took the company public in June 2010 through an initial public offering (IPO). The IPO's share price was set at $17 with an initial listing of 13,300,000 shares of common stock.
Since Tesla's IPO in 2010, the stock has been through historic gains and losses as the company began to gain traction and turn a profit.
Early Days
Being the first American carmaker to go public since Ford in 1956, investors were excited about the opportunity to get in on the ground level. They had no idea what was in store for them. On the day of Tesla's IPO, the stock closed at $23.89, a 41% gain from where it had opened.
In June 2012, Tesla began delivering the first Model S series cars, and in May 2013, Tesla reported its company's first quarterly profit. Share prices began to rise until November 2013, when reports of a few different model S had caught fire. This news leads to a 20 percent drop in the stock price.
Gaining Traction
in 2015 Elon Musk and Tesla were beginning discussions with china about building a factory and producing cars in the country. In March 2016, the model 3 was introduced to the world, and by July 2017, the first 30 Model 3's were revealed. This marked a historic turn in the company's history. However, the next few months that follow would become known as "manufacturing hell."
The problem was Tesla was draining cash and couldn't keep up. It didn't help at the time that Elon was promising near impossible numbers. Musk began working endless hours, even sleeping at the factory for many days.
Even with all this pressure, Musk and the Tesla team turned things around and effectively increased production levels.
Tesla has always had an incredible amount of doubters. The short interest, or in other words, people betting against the stock, has always been at relatively high levels. Jim Chanos, Tesla's biggest doubter, was one of the most prominent figures betting against Tesla.
All-Time Highs
In January 2020, Tesla became the most valued American carmaker ever, with a value of nearly $90 billion. In June, Tesla managed to achieve four profitable quarters in a row, making it eligible to be included in the S&P 500 index. And in July 2020, Tesla overtook Toyota to become the world's largest automaker by market cap.
Following this news, Tesla's stock price continues to increase, breaking its all-time high price levels along the way. And in August, the company announces a 5 for 1 stock split. The news of the split allowed the share prices to run up, gaining 70 percent before the split date, which was August 31, 2020. Following the split, shares began to decline after investors were presumably taking profits on the big run-up.
From September until mid-November, Tesla shares were held between around $385 and $450 after the split price, before breaking out and going parabolic to finish out the year. From mid-November until January 8, 2021, Tesla's share price had gained over 125%, reaching an all-time high price of $884.19 per share.
So the question now is - Will it go higher?
The Case for Buying Tesla
Tesla's stock has always had a sort of boom or bust type of feel to it, with many people speculating on both sides. It wasn't too long ago you could find people talking about how Tesla was going bankrupt at any point. This past year has seemed to silence many of the doubters with the share prices swelling, forcing many short sellers to cover their positions.
Even teslas biggest critic, Jim Chanos, decided to cut his short position and praise Elon and Tesla for what they have accomplished. With share prices soaring nearly 700 percent, investors are now wondering, is it time to take profits?
It's always a wise decision to take profits when a stock has run up this much. However, that could also mean you miss out on the chance to buy a once-in-a-lifetime type of stock and may have to pay more later down the road. It's no secret that Elon Musk and the Tesla team know how to overcome challenges and have proven doubters wrong in the past.
There are plenty of reasons to be excited about Tesla's stock in 2021:
Growth
Tesla has experienced unprecedented growth for a U.S carmaker, let alone an electric vehicle company. 2020 was a standout year of growth for Tesla, as they managed to increase vehicle production and deliveries, despite the looming pandemic. As many automakers watched their sales drop significantly in 2020 from the previous year, Tesla managed to grow by over 50 percent.
Not only is Tesla seeing more demand, but they are also building more factories to meet that demand. They are building new factories in Germany and Texas as well as upping production in the shanghai plant. Although the factories will take some time to complete and get running at full capacity, it's something for investors to look forward to.
The electric car company has also revealed plans to start producing the Tesla Cybertruck later this year. The electric pickup truck is thought to rival some of the biggest truck brands like Ford and General Motors, as both have announced plans to sell an EV truck. Some of the claims about the Cybertruck seem to be farfetched, like having the ability to tow more than 14,000 lbs. However, we also know how Elon loves to prove his doubters wrong.
Electric Vehicle Demand
Since Tesla began producing electric vehicles, the auto industry and the rest of the world has caught on to the innovative new technology. A new study predicts that electric vehicles will reach 10% of total auto sales by 2025 and 28% by 2030.
The rest of the auto industry has caught up to the idea of electric vehicles, with many of them now producing their own version.
Many states are also now offering incentives for electric vehicle purchases, on top of federal incentives.
The Case for Selling Tesla
If 2020 was the year that "fundamentals don't matter," is this year going to be any different? Many speculators are beginning to wonder when valuation will matter again or if this is the new "normal."
Valuation
With a P/E ratio of well over 1,000, investors are questioning if Tesla's stock has become too overvalued or is Tesla going to grow into the company it's currently predicted to become.
The company is growing at a staggering rate, but investors are predicting the growth will only speed up. Tesla's market capitalization is valued more than the nine largest automakers, including:
Volkswagen
Toyota
Nissan
Hyundai
GM
Ford
Honda
Fiat
And Peugeot
Is tesla worth the absurd valuation? With the stock price movement recently, it would have investors believing that to be the case.
Competition
Tesla's valuation is so high because of the product they are producing - it has the potential to change an entire industry if it hasn't already. However, with competition beginning to increase, and becoming more of a threat, will Tesla remain on top?
Other automakers are producing their own electric vehicles now, including:
Audi
BMW
Chevrolet
Ford
Honda
Hyundai
Jaguar
Kia
Mercedes-Benz
Mitsubishi
NIO
Nissan
Volkswagen
And this isn't even all of them. Not to mention, other large brands are starting to get in on the hype, like Apple's electric car plans. With so much competition now entering the space, it will be tough for Tesla to maintain the pace of growth it is currently outputting.
Electric vehicle demand is expected to increase significantly in the next few years, but will it be enough to justify the company's current value? This could then work out to Tesla's advantage, more focus on electric vehicles, and Tesla is in the best position to reap the benefits.
One thing we have learned so far about Elon and Tesla - Don't bet against them, or you might get burned.
Stock Market Guide: Looking Beyond Tesla
It's clear Elon Musk and Tesla have a significant lead in the electric vehicle race. The product is clearly in demand, or everyone else wouldn't be trying to produce their own version of it.
If you just learned how to invest in the stock market this year, you may have the notion that "stocks only go up." This is simply not true; stocks have corrections from time to time, and they can happen when investors least expect it to. It's always important to practice good risk management techniques when valuations are as swelled as they seem to be.
If you are looking for more information on investing and trading stocks, check out our website and learn more about our beginners stock market guide.