New to Investing in Bitcoin? Here's What You Should Know.
by Avramis Despotis Sep 18, 2019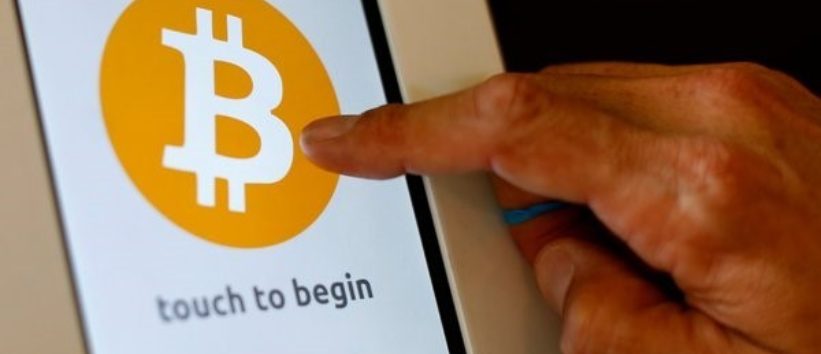 Where to Get Bitcoin
There are three ways to get Bitcoin in 2018. This includes receiving payments in Bitcoin, mining Bitcoin, and buying Bitcoin.
· Receiving payment in Bitcoin
If you are an entrepreneur or merchant of any kind, a very convenient way of acquiring Bitcoin is by allowing it as a payment method for customers. All you need in order for this to be possible is to use Coinbase, BitPay, or Coinify payment processors on your website or within your store. Amazon, Tesla, and Microsoft are among the most popular companies that have taken this route.
· Mining Bitcoin
In order to mine bitcoin, a very powerful computer is required. Only a very small percentage of miners reap benefits from mining as it consumes a substantial amount of electricity.
· Buying Bitcoin
There are several ways to buy Bitcoin including: purchasing from an exchange platform, Bitcoin ATMs, and services such as LocalBitcoins which allow you to buy Bitcoin from an individual near you.
Secure Your Bitcoin
Cryptocurrency wallets exist for a reason. If you are storing your coins on an exchange rather than a cryptocurrency wallet, you are making a big mistake. Exchange platforms are much larger targets for hacking than any personal crypto wallet would be. For this reason, keep your coins secure and safe from harm by using a hot (online) or cold (offline) wallet. Blockchain offers a digital wallet, Jaxx and Coinomi offer mobile wallets, and there are countless other wallets that you will be able to find upon doing a very limited amount of research.
Understand the Cryptocurrency Market
We learn early on in Trading 101 that great rewards come with great risks, and this seems doubly true for cryptocurrencies like Bitcoin. Like any other type of market, cryptocurrencies fluctuate and turn from green to red, albeit magnified by a large factor.
In regular stock markets, fluctuations of a few points are enough to shift the balance of a commodity – often in the form of a few dollars of real value per share. In Bitcoin the same thing happens, but in the form of thousands of dollars of value instead.
Bitcoin Fluctuations
Bitcoin has very large fluctuations in value, making it an interesting investment – which can be a problem or an opportunity as you learned in your Trading 101. It is definitely advisable to go into Bitcoin with a cautious mindset and the absolute understanding that you're likely to lose all your money invested, hence, it is recommended to only go into Bitcoin with money you can afford losing.
Building Wealth with Bitcoin
With any investment, a bit of research goes a long way. You should learn the ins and outs of Bitcoin in order to understand where your investment is going, whether you would like to continue your investment with cryptocurrency, and in order to develop a time frame for how long your investment with bitcoin should last.
If you're looking to safely build your wealth, whether for retirement or other purposes, Bitcoin is something you should invest only moderately in. Understanding risk against stability is crucial to be a good investor. And taking that understanding means to know that Bitcoin is, in the context of financial stability, a good additional investment but not a priority as it's never a sure thing. Your financial stability should not depend on a highly volatile asset. It should be more of a luxury rather than a need. It is also important to diversify your cryptocurrency portfolio by investing in altcoins.
Identify Your Goals
Investing in bitcoin should fall in line with your investment goals – are you trying to build long-lasting wealth? Are you trying to establish a quarterly income to augment your regular income? Or perhaps are you investing for short term profit? All these questions are related to financial stability and their answers will determine whether investing in bitcoin is a good idea for you.
Conclusion
Never forget that investments should be done with an end-goal in mind, and that goes for Bitcoin too. There might be safer investments in the cryptocurrency sphere to research – there are plenty of other altcoins that are less volatile compared to Bitcoin, such as Ethereum, Dash and Ripple, which might align with your financial stability and investing goals better than bitcoin itself.