Forex Trading South Africa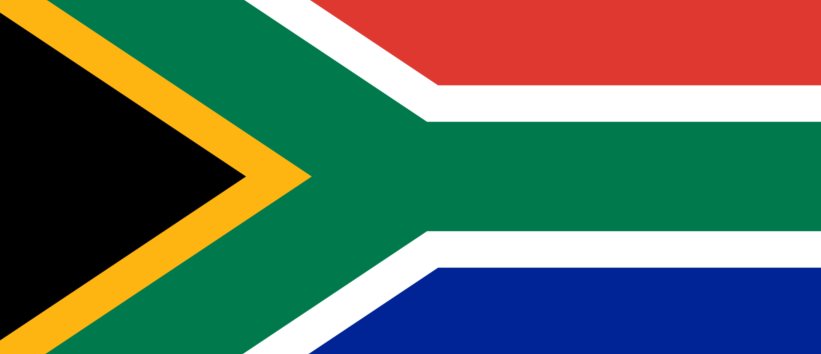 Growth of Forex Trading in South Africa

Online Forex trading in South Africa has grown immensely during the last few years, making it one of the most lucrative markets for Forex brokers. We have seen some of the key players in Europe regulated by the Financial Conduct Authority (FCA) in the UK and other European Regulators, expanding and seeking regulation under the Financial Services Board (FSB) of South Africa, in order to take a slice of the South African market.
As competition increases between forex brokers in South Africa, this will lead to better trading conditions for South African traders, who will be able to compare and cherry pick forex brokers offering the lowest spreads, best platforms and other variables traders seek in a broker.
What is Forex Trading and how does it work?
The modern Foreign Exchange Market, as we know it has existed since the 1970s. Till this day, it remains the largest financial market in the world, with enormous trading volumes and high liquidity.
Forex trading was dominantly used by large financial institutions, who placed enormous positions amongst several forex brokers, who shared most of the market share in the industry. To trade forex back then meant picking up the phone and actually speaking to a Dealer to place your order.
Forex trading has since evolved to online trading, which began in 1994 when K. Aufhauser & Company Inc, became the first brokerage to offer online currency trading. Due to its nature of being online and thus available to everyone with an internet connection, it gained massive momentum with retail traders.
Apart from its availability, the barriers to entry such as high minimum investment capital that were required to begin investing, have since decreased dramatically, specifically to attract retail traders. Some brokers now allow minimum deposits as low as $5 to start trading.
The retail forex market now, comprises of individual traders who speculate on price movements between different currency pairs, where forex brokers act as intermediaries between dealers on the interbank market and retail traders.
Furthermore, due to its popularity, trading forex is now more popular than ever due to the huge marketing resources forex brokers have, which allow them to advertise whilst also educate people of how easy it is to trade online.
How does Forex Trading work in South Africa?
Forex Trading in South Africa does not work differently than anywhere else around the world. All you need is a connection to the Internet, and a computer or a phone to get access to the largest financial market in the world.
In terms of time zone differences, the optimum forex trading hours in South Africa are between 9 AM and 10 AM when London and Tokyo's markets overlap, as well as between 3 PM and 7 PM when New York's and London's markets overlap. During these time frames, liquidity will be at its highest due to large positions being placed, which also increases volatility.
As Forex Trading is growing widely globally, in an effort to protect investors, Governments have formed Regulatory Bodies to supervise and monitor Trading Companies offering their financial services, whether this is Forex Trading or Stock Trading. For South Africa, the Financial Services Board is the government of South Africa's Financial Regulatory Agency, which supervises any non-banking financial services industry in South Africa.
Forex Experts and Ponzi Schemes
Whilst there are a lot of successful forex traders in South Africa, some of whom are claiming to be amongst the youngest millionaires in South Africa, there are also a lot of Ponzi schemes that are out to defraud investors. These Ponzi Schemes usually focus on a specific character with a success story who claims to have made millions investing in Forex, showing off supercars, expensive jewellery, watches and whatever else can entice the mind of someone wanting to secure a financial future.
A lot of these websites tend to show how easy it is making money online in South Africa, with themes to the likes of 'How to make money online in South Africa', 'Money Making Opportunities in South Africa', and many more.
As soon as you see something that's too good to be true, always be weary and make sure you maintain a sceptical mind of whatever follows.
Are there any Successful Forex Traders in South Africa?
As mentioned above, there are a lot of traders, claiming to be amongst the youngest millionaires in South Africa. Some of the most prominent ones are Sandile Shezi, and Jabulani Ngcobo.
Sandile Shezi, who rose to fame at just 23 years of age, shared his success with the media and was proclaimed to be one of the youngest millionaires in South Africa. There have however since then, been several reports as well as accusations questioning whether any of his success is real or just a fabricated tale to attract beginner traders to follow his footsteps.
A similar story exists for 'Cashflow' Jabulani Ngcobo. Jabulani was also a self-proclaimed millionaire, who is now facing fraud charges for a second time after allegedly conning a person out of R100,000.
Free Forex Trading Course on How to Trade Forex
Luckily, Ponzi Schemes and false trading practices are not the only thing on offer for South African traders. Trading 101 users get instant access to free forex trading courses as well as stock trading courses, simply by opening a free Account.
Whoever is looking to become educated on how to trade forex in South Africa, should definitely start with one of our Forex for Beginners Courses, where we explain the basics of forex, whilst also going into more Advanced stages for more experienced traders, ensuring all our users learn how to trade forex.
Forex training is widely available both online and offline. Just make sure you find a reputable training partner.
Best Forex Brokers in South Africa
There are quite a lot of South African forex brokers who have risen to the spotlight in recent years. Just as in Europe and the US, forex trading companies started to sprout in all corners of the world. FXCM South Africa and IG South Africa are examples of big broker names that have expanded to South Africa and acquired an FSB License.
To choose the best forex broker, a forex trader has to know what to look for, depending on the trading strategy they are following, and the type of trader they are. Some seek brokers with the best forex trading platform, whilst others who are mobile look for brokers who offer a forex trading app to trade on the go such as the ProTrader SA trading app which is gaining popularity.
We will be updating this article once we finalize our review of 5 of the Best Forex Brokers in South Africa, so for now check out our other Broker Reviews.
Conclusion
Trading online isn't for everyone. The forex market can be a cruel and catastrophic place for beginner forex traders who choose to trade on feelings rather than education and a solid understanding of the financial markets. A forex trader can literally either make it or break it.
So put your belts on and make sure you're strapped tight, because f trading in South Africa is about to lift off!
Are you looking to learn how to trade forex in South Africa?
Open an Account with Trading 101 for free, and start learning how to trade forex for Free!