Crowdfunding Investments: What to Expect
by Andrew McGuinness Jul 16, 2019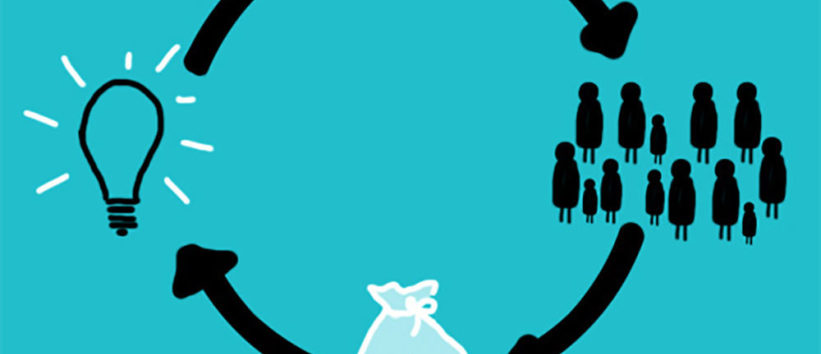 Crowdfunding is rarely a safe bet for investors, upon considering the fact that 40% of new companies on the platform end up failing. Of course, there is the chance for large annual returns that may reach up to 50%, but this is just as likely of an occurrence as all of your capital going down the drain.
Because crowdfunding involves only new start-up companies that have no stable financial history backing them up, it is even more difficult to predict whether or not you are making a good investment. If you are interested in making a crowdfunding investment despite these facts, here are a few things to be aware of.
1. Deciding on the right platform is fundamental
Make sure the platform you use for investments is approved by the Financial Conduct Authority. Seedrs and Crowdcube, for example, are official crowdfunding platforms that allow your investments to stay secure.
2. Do not trust everything you are about to sign
People don't tend to read things before signing, especially lately. If you are first entering a website and assume what you're signing is of little importance, it is likely that you will sign without a second glance.
However, you have to watch out when it comes to crowdfunding platforms. There is a form that asks whether you are a professional investor or a person of considerable wealth, for example. If you sign this without making sure that it is true, you will no longer be under the protection of the Financial Services Compensation Scheme.
3. Information may contain hidden messages
Be careful with what you read. Take your time and read every piece of information, every piece of text available to you, with care. There is usually not a large amount of information concerning start-up companies. The information that is available tends to be 1-2 pages long at most, covering the company's mission statement as well as what sets them apart from the rest of the market. If the start-up does not have at least 1 page of information on their profile, this is a huge red flag.
If the company does not provide enough information about what they are planning to do with your investment, who's to say they take their business seriously or will do anything at all? Another red flag is if their future plans are too broad or far-fetched. If a start-up has not done research on what exactly they will be able to do with the investments they procure, how far they will be able to reach, or made a step-by-step business plan, do not invest until they have.
4. Returns are not to be expected, at least not yet
Many of the largest platforms advertise themselves by boasting about how high of a return their investors have been enjoying thanks to the website. Seedrs, for example, has stated that investors gain a 14.4% yearly return that turns into 41.87% post-tax relief. But the figures used in order to advertise a platform should never be trusted. The figures used by Seedrs, for instance, don't refer to cash value. Rather, they refer to share price gains and losses, which has nothing to do with the profits an investor has or hasn't gained.
Conclusion
The truth is, crowdfunding investments are fairly tricky even for the most experienced investors. There are a lot of warning signs you need to watch out for and tricks that companies and platforms take advantage of in order to pull you in. The most important thing to keep in mind when doing crowdfunding research or before making an investment is that not everything is exactly what it seems.