Best Wallets to Store Your Bitcoin and Other Cryptocurrencies In
by Trading 101 Sep 18, 2019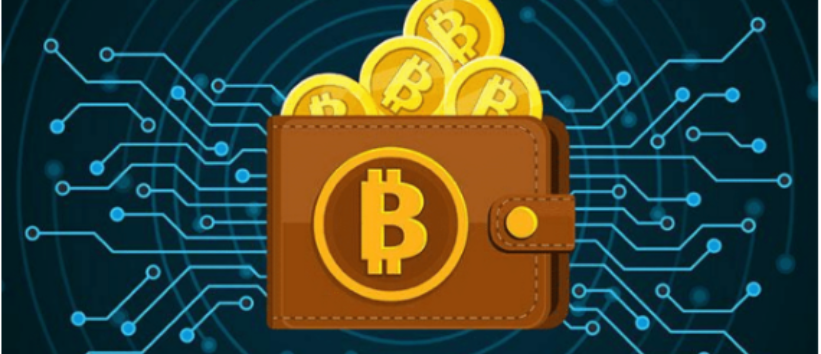 If you are new to cryptocurrency and have recently bought any type of coin, it is necessary for you to store these in a cryptocurrency wallet. A cryptocurrency wallet is like a bank where you are able to safely keep your money.
Deciding on the right wallet for you is important because each wallet has a number of features available, and each has both advantages and disadvantages. None of these wallets are completely safe from hacking, which should also be kept in mind. If you are looking for a good cryptocurrency wallet, here is a list to choose from.
1) Mycellium
Mycellium is one of the most well-trusted Bitcoin wallets, due to its active developer team constantly refining its security and technology. Mycellium has a loyal fanbase of Bitcoin enthusiasts, and has never experienced a breach in its system. It is also one of the easiest ways to store your Bitcoin: it requires no usernames or passwords, difficult onboarding, or email verifications.
It is an HD wallet, giving you a 12-word backup seed key that you must record and store away safely. If your device is damaged, stolen, or lost, your 12-word backup seed key will allow you to recover your BTC. Mycellium can be used on iOS and Android platforms.
2) Exodus
In mid-2015, two developers by the names of Daniel Castagnoli and JP Richardson released one of the most reliable desktop-only multi-cryptocurrency and free-to-use wallet. Exodus allows you complete safety for your cryptocurrencies, as it keeps no records of its users or its data, with no hosted logs or servers. It also supports several currencies, including Dash, Augur, Golem, Litecoin, Ethereum, and Bitcoin.
No identity verification or registration is required; simply set your password to access and use your stored currencies. One great feature of this wallet is its pie-chart, showing you your entire cryptocurrency portfolio. This is built for users who have diverse portfolios in multiple currencies.
3) Ledger Nano S
If you're looking for a hardware wallet, the Ledger Nano S is exactly the tool you need. Designed by a young French start-up, the Ledger Nano S resembles your everyday USB drive, connecting directly to any USB port. With no battery, the Ledger Nano S only functions when plugged into a computer or mobile device.
The device has no anti-tampering sticker due to its software, which checks for instrumental integrity every time it is powered on. Nano S supports Bitcoin, Ethereum, Ripple, Litecoin, Zcash, Dash, Stratis, and Monero.
4) Trezor
Trezor is the first Bitcoin hardware wallet released on the market. Created by a Czech Republic company known as SatoshiLabs, Trezor is a small device that connects to any phone or computer through a USB port. It allows users the basic functions of storing Bitcoin, allowing you to store private keys offline and sign for transactions with your currencies.
Setting up your Trezor is slightly more difficult than a Ledger Nano S, however, there is slightly more protection: the Trezor generates a random code every time it connects to a computer, meaning that even if your computer is infected, there is no chance that your Trezor can be hacked.
5) Jaxx
Multi-cryptocurrency users and investors might be interested in Jaxx, which is the leading multi-currency wallet. Jaxx supports up to 13 different cryptocurrencies, with an active and reliable development team that is constantly on the look-out for new and in-demand currencies to add to their support. Alongside the usual currencies such as Bitcoin, Litecoin, and Ethereum, Jaxx also supports Ripple, Monero, and Tether. Jaxx is also partnered with ShapeShift.io, allowing for easy currency exchange; users with multiple currencies can conveniently convert their coins.
6) Ledger Blue
Ledger Blue is a slightly larger hardware wallet than Ledger Nano S. Not only is there a difference in size, more options are available on the Ledger Blue wallet and it is a more progressive piece of hardware. With all of these features, it comes to no surprise that Ledger Blue is one of the most expensive hardware wallets that you can buy.
Visually, the device looks like a smartphone-sized tablet. Back-ups are extremely easy to make on this wallet, especially for those of you who tend to have trouble with technology. This wallet uses dual chip architecture technology for your improved safety. Ledger Blue is also malware proof, which is one of its greatest advantages. More than 12 digital and fiat currencies are supported by Ledger Blue, and you can store several different types of cryptocurrency within your account as well.
7) Coinpayments
The biggest advantage that Coinpayments has going for them when compared to other cryptocurrency wallets is the sheer amount of different currencies it can store. Coinpayments is our first online wallet on the list, and it is able to store an impressive 75 types of currency.
Considering the nature of cryptocurrency wallets, it is not advised to keep all of your capital in this one wallet unless you are aware of the risk, are making sure to follow all of the required safety measures, and are taking advantage of the security-improving tools available to you. Another advantage of Coinpayments is the fact it is a recognized method of payment for a large range of different stores.