5 Top Websites for Crypto Investments
by Andrew McGuinness Jul 16, 2019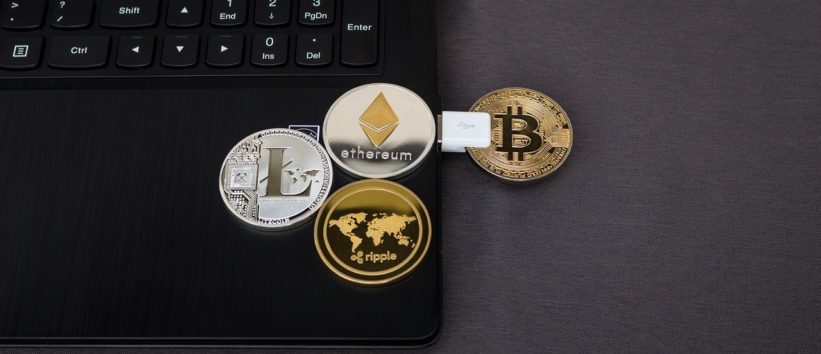 Even though cryptocurrency may seem like old news when taking into account that it first started up about a decade ago, there are still many of us that are unaware of the world of digital currencies. Despite not having enough information concerning cryptocurrencies, however, you would have to live under a rock in order to be unaware of how valuable digital currencies like Bitcoin have become, as well as how much profit is still left to be gained.
For those of us intrigued by cryptocurrencies but unaware of the dos and don'ts of investing in them, here is a list of the top five websites to visit for information concerning cryptocurrency investments.
1. Tradingview
Tradingview offers a visual representation of the status of cryptocurrencies through graphs, as well as offering other technical tools. Not only is it a website accessible through any web browser, but it is also available as an application for mobile devices. Tradingview may be used both as a social network for the shared analyzation of profits, and as a trading platform. The best part about Tradingview is that it is absolutely free. The option to create your own graphs is also available. Coinigy is similar to Tradingview and is also available free of charge.
2. Token Market
Token Market basically displays a list of all of the ICOs that have begun to play a role in the market. Token Market allows for you to track the ICOs that have captured your interest and sign up for alerts that will reach you before the rest of the crowd. This website provides descriptions of each project, as well as links to project websites and community channels.
3. Coin Market Cal
Coin Market Cal allows you to stay updated and keep track of what is going on with ICOs and when. Because of the ridiculous number of projects, events and ICOs occurring at the same time, organizing these with Coin Market Cal makes everything appear much less hectic. The way Coin Market Cal works is that information concerning these events, projects, software updates, conferences, meetings, ICOs, etc. are received from the community and then used to fill up the calendar for all to view and employ at their leisure.
Anyone is able to access and add to this calendar. This of course means that the calendar is at risk of being filled with fake events. The way of distinguishing between events that may be fake from those that are reliable and undeniably real, is the number of real or fake ratings given to them by visitors of the website.
4. BitcoinTalk
BitcoinTalk is a more general information reservoir. It includes discussions concerning the current status of Bitcoin, important coin announcements, and reveals new coins as well as basic information about them. Most importantly, BitcoinTalk is a substantially large forum where current investors, those looking to invest, and those simply interested in the topic can come together and discuss any and every cryptocurrency-related topic you could imagine. If you have general questions, specific questions, any question concerning digital currencies at all, BitcoinTalk would be the ideal place for you to ask it.
5. CoinDesk
CoinDesk is basically a news channel/ newspaper for cryptocurrencies. If something is going on within the crypto world, odds are it has been reported by CoinDesk. Not only is this a great source for daily news updates concerning coins, it is filled with resources that are worthwhile for both those cryptocurrency pros and those just beginning to understand the intricacies of cryptocurrency. The tutorials for beginners are a big plus, as well as providing the latest information concerning companies and start-ups in the industry.