5 Best Apps For Trading Forex
by Andrew McGuinness Jul 16, 2019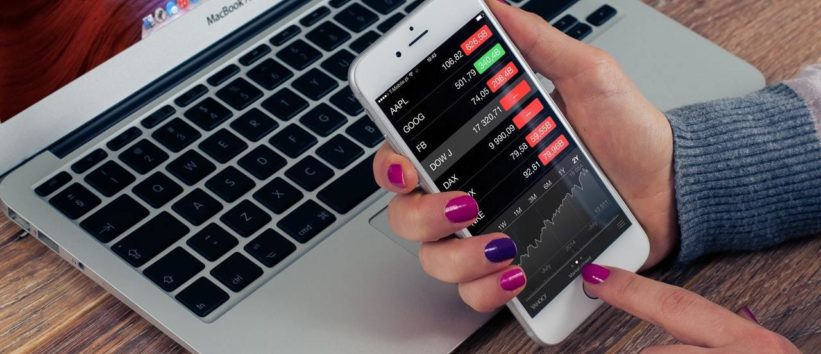 Forex is one of the strongest things to trade in today's economy. For those unaware, Forex trading is the trade of currency pairs and profiting from the difference in value between them. Forex trading has increased in terms of popularity in the last few years as it's become more accessible due to the power of the internet and many day-traders dabble in it during their off-peak hours. It's frequently covered as one of the most profitable types of trading in any trading 101 course. With the power of the internet and smartphones, Forex trading has become easier than ever, and there are a variety of applications that bring this convenience to you in their own manner. Let's have a look at the top apps you should have on your phone if you trade forex.
1) TradeInterceptor Forex Trading
TradeInterceptor is one of the most highly rated forex trading applications in the market right now. The User Interface is smooth and snappy and allows you to pick which Forex broker you're with. There are detailed analysis charts available in the app to highlight the most recent currency movements you need to be aware of, making it easy to keep an eye on your own pairs. The app's charts are among some of the best you'll find, making it worth its use for those alone.
2) FxWare Currency
This application is one of the best ones available on the Play Store for Android based phones. One of it's most acclaimed features is how accurate its real-time exchange rates are. It also features a very useful in-built calculator to run some numbers with. It does a great job of tracking currency losses or gains and gives you an option whether you want to view charts in custom timeframes, ranging from right now to several year-long spans.
3) Daily Forex News & Analysis
In order to trade forex well, you need to see what's happening in the forex world. This includes current and recent events happening in the geopolitical sphere as they have real-time influence on currency prices. This app curates the latest news and articles for forex traders and provides detailed analysis on movements inside currency pairs. It has reports coming in 24 hours a day to help trade in whatever market you have money in.
4) XE Currency
No top forex app list would be complete without mentioning XE Currency, one of the original forex conversion apps to have ever existed. XE Currency gives access to some of the best and most up-to-date currency charts for analysis, often the first one to report on changes in the market. It offers a conversion calculator for almost all currencies available in the world.
5) MetaTrader 5
MetaTrader is a great application for the forex trader looking to automate some trades on the go. The app has built-in features which allow you to edit some scripts that will trade your currency pairs once a defined set of conditions is met, which could be great if you want a trade to go through while you're on the plane during peak market hours. And the best thing is – the app is free for everyone.