4 Lesser Known Cryptocurrencies To Keep Your Eye On
by Andrew McGuinness Jul 16, 2019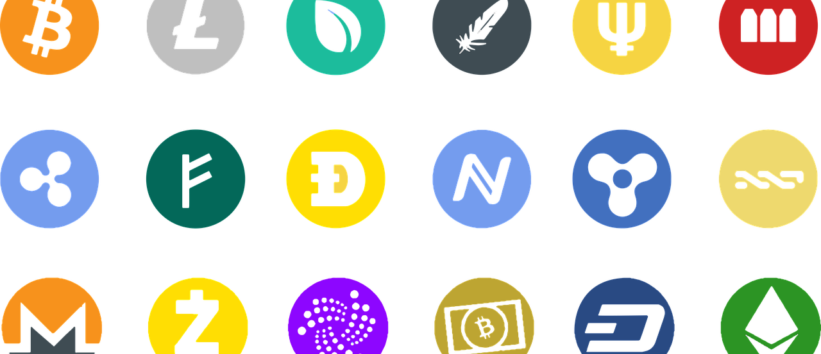 2017 was the year of Bitcoin, Litecoin, Ethereum, and Ripple, and for anyone in the world of investment, at least two or three of those cryptocurrencies are familiar. While investing in any of the largest digital currencies is still bound to get you a sizable return, it's hard to say whether you will turn your investment into millions like the initial investors in these coins, simply because they have already grown so much.
However, the world of blockchain technology and digital currencies is always providing new coins with more advanced technology than what dinosaurs like Bitcoin offer. While many of these currencies will crash and burn, a few of them will take off like Bitcoin and the others. If you can get in while the coins still cost cents, you can still find the fortune that you're looking for. Here are 4 lesser known cryptocurrencies that are expected to hit it big in 2018:
1) Cardano (ADA)
Cardano is a fully open-source cryptocurrency project that wants to bring new life into Ethereum's revolutionary smart contracts concept. Cardano is not just another cryptocurrency—like Ethereum, Cardano is its own platform upon which financial applications can run, allowing individuals and organizations to trade money efficiently and smartly.
What makes Cardano different is its team of academics and globally recognized engineers in the blockchain industry. Having grown from $0.13 last December to over $1 in January 2018, Cardano's jump may come much sooner than expected.
2) TRON (TRX)
TRON, or TRX, is a currency that is focused on building a content subscription platform for content creators with the use of push-based methodology. Their ultimate goal is to create a decentralized entertainment environment, with the TRX currency being used as the main P2P currency on the TRON platform. Growing from six cents to twenty cents in the last month, the potential for growth is huge.
3) IOTA (MIOTA)
IOTA is the digital currency that wants to bring about the Internet of Things, or the vision of smart homes and smart technology, in which every appliance in a home is connected to the internet for added functionality. IOTA aims to become the currency for secure payments between machines connected to the IoT, or the Internet of Things.
Unlike other cryptocurrencies, IOTA does not use blockchain technology; instead, its foundation relies on what is known as directed acyclic graph technology. This allows IOTA to have free transactions, no matter how big or small. With this technology, IOTA can also scale with no issue, unlike coins like Bitcoin.
4) Vertcoin (VRT)
Vertcoin keeps it simple: similar to Bitcoin and Litecoin, it can be easy to believe that Vertcoin offers nothing new of substance. However, there is one small change that comes with Vertcoin: ASIC resistance. This allows for greater opportunity for coin decentralization and fair distribution. Vertcoin stays resistant to ASICs while Bitcoin and Litecoin can fall victim to companies that control ASIC coins, taking control from the average user.
Investing: Win Or Lose
You may have missed the Bitcoin train, and you may not be willing to try your bets on one of the other big coins, such as Ethereum and Ripple. But blockchain technology is much more than just Bitcoin, Litecoin, and Ethereum: with other up and coming coins, there are dozens of prime opportunities for great investments. Just do your research and find the coin that you trust the most. Like all trading 101 tips, remember: do your research.