4 Cryptocurrency Influencers You Should Follow
by Andrew McGuinness Jul 16, 2019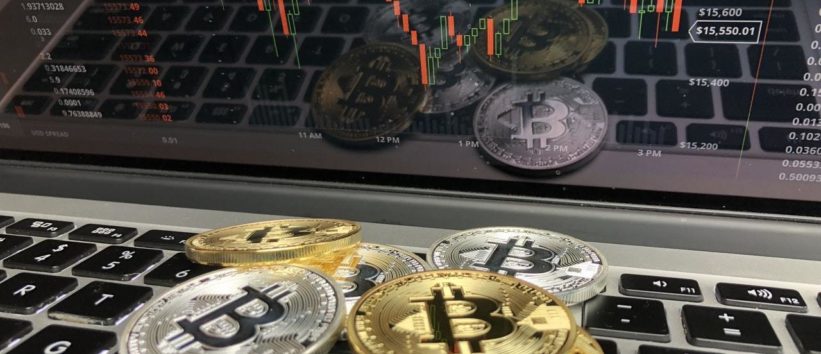 Cryptocurrency is not a new thing even though it may seem to be. The first cryptocurrency transaction, using Bitcoin, was successfully made in 2009. Despite this fact, cryptocurrency has never received as much attention and interest as it is receiving right now.
Now that digital currencies are finally in the spotlight, many people are beginning to realize just how worthwhile an investment in cryptocurrency might be. Although many of these people are also just learning about the basics of cryptocurrency, this is no reason to shy away from the idea from making a commitment to invest.
For those who are fairly new to digital currencies, how they operate, how to invest, how much to invest, etc. there is one particularly simple way to learn more. Here are 7 of the top cryptocurrency influencers you should follow in order to get helpful updates and effortlessly learn more about the market on a daily basis.
1. Vinny Lingham
An immigrant to California, you may know Vinny from the South African version of the show Shark Tank. He is an internet entrepreneur, as you may have suspected, and is the CEO of a digital identity company called Civic. Vinny is also an investor when it comes to the field of technology, investing mostly in Bitcoin and Blockchain projects. Alongside a partner, he also manages a South African investment fund called Newton Partners.
2. Andreas Antonopoulos
Author of not one, but two cryptocurrency books, Mastering Bitcoin and The Internet of Money, Andreas seems to know all of the tricks of the trade. Especially for someone fairly new to cryptocurrency, it would be of great benefit to follow him and receive his guidance. The Internet of Money would also be a good idea to read for beginners, considering the fact that it provides you with a nice basis of digital currency know-how.
Andreas Antonopoulos makes it his goal to communicate efficiently and clearly as both an author and a public speaker. He is the master of simplifying the most complex topics in order to reach a more expansive audience, allowing everyone to easily understand what cryptocurrency is all about. Andreas is the host of a podcast, Let's talk Bitcoin, which would also be beneficial to visit.
3. Ameer Rosic
CEO of Blockgeeks Inc, Ameer Rosic is a man of many talents. He could be referred to as a serial entrepreneur, Blockchain evangelist, marketing expert, commentator, as well as a featured speaker. In terms of being a featured speaker, he has spoken at Blockchain as well as online on websites such as Engadget, NexWeb and VentureBeat. If you are looking for inspiration in the field of digital currency, investing, and becoming your own boss, this is someone to watch out for. You can easily do so now by giving him a follow.
4. Chris Dunn
Founder of and continuous investor for Skill Incubator, a place where an ever-expanding community of cryptocurrency traders and investors may call home, Chris Dunn is number four on our list of top digital currency affiliated influencers that you absolutely need to follow. Chris Dunn looks out for the underdog by giving them the small boost they need to achieve greatness. He does so by investing primarily in startups within the financial and educational fields. His overarching goal is to help other people reach their goals by leading them down the right path. Currently, he is aiming toward helping 100,000 people turn a substantial profit from investing in digital currencies.