10 Most Expensive Stocks Of All Time
by Andrew McGuinness Jul 16, 2019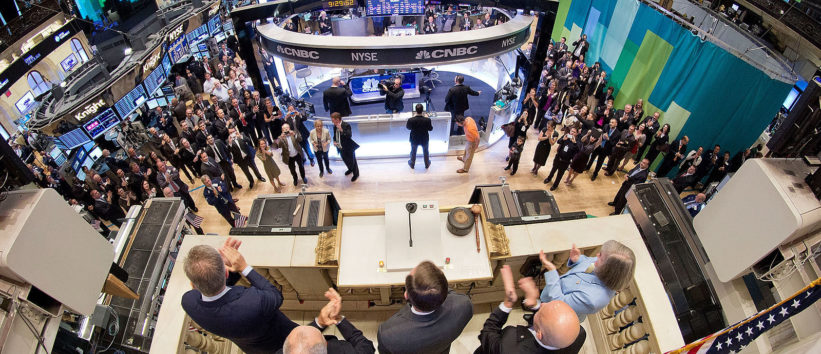 Investing in stocks is one of the best ways to earn extra cash, as seen from the multiple rags-to-riches stories of day traders. On the other hand, getting enough capital for stocks isn't always an easy task, especially if a particular stock costs hundreds and thousands of dollars. Interested to know which those are? Below are the top 10 most expensive stocks of all time. Here are their corresponding prices as of early 2017:
1. Berkshire Hathaway at $247,160
Famous self-made millionaire Warren Buffet is the captain of this mega-corporation. Berkshire Hathaway is the prime holding company for various companies including MidAmerican Energy, GEICO, and more.
2. Seabord Corp: $4,010
Seabord Corp.'s business is diversified and has its roots spread from agriculture to biofuels to livestock. The company is primarily a marine shipper that trades products internationally. Seabord has a reported total market cap of $4.7 billion.
3. NVR Inc.: $2,162.31
NVR Inc.'s price drove up to 29.6% more over the past few years. This company is primarily known for residential construction all over the world, operating under company names like Ryan Homes, Heartland Homes, and NV Homes.
4. Markel Corp.: $963.48
Markel Corp enjoyed an increase of 6.5% over the last few years. Markel is a subsidiary of specialty insurance items shipped within the United States and also internationally. The corporation has a market cap of $13.4 billion.
5. Alphabet Inc.: $958.69
Alphabet's value increased by up to 21% over the last couple of years. Alphabet, previously known as Google, currently operates as the world's largest online search engine, owning other big-name platforms like Youtube. Investors can choose to invest in the A shares (GOOGL) or C shares (GOOG).
6. Amazon.com Inc.: $949.04
Amazon.com's shares have increased up to 26.6% through the years. The company needs no introduction as it is famously known for being perhaps the largest e-commerce websites in the world. Amazon is also responsible for developing high-tech innovations like Alexa, Echo Dot, and Kindle.
7. White Mountains Insurance Group: $840.79
White Mountains Insurance Group is pretty self-explanatory. The company is dedicated to providing quality insurance services on a larger scale, catering to large companies and corporations.
8. AutoZone Inc.: $709.98
As opposed to the other shares, AutoZone has unfortunately suffered a 10% decrease in its stock value. Nonetheless, the stock remains to be one of the most expensive in the word. As the name suggests, the company specializes in automotive parts and acts as one of the most popular suppliers in the United States.
9. Cable One: $668.38
Cable One's shares have increased up to 7.8% over the last years. As the name readily suggests, Cable One is one of the leading suppliers of digital cable systems for video, voice, and data services. They cater to both individual and corporate customers.
10. Graham Holdings: $592.85
Graham Holdings Co. is a stock famously known for the news brands under its wing. Two of its most popular brands include Washington Post and Newsweek, to name a few. The company's overall market cap is presently at $3.3 billion.
While it's true that the price of a stock isn't necessarily reflective of its potential, learning about the most expensive stocks of all time is helpful if you're in it for the long-run. By knowing which stocks have an incredible record of increasing their value overtime, you can start investigating patterns, trends, and even the environment of these companies that propel their value to soar through the roofs. In no time, you'll be able to collect your observations into useful, money-making tactics.