XM's Charity Mission in Nepal completed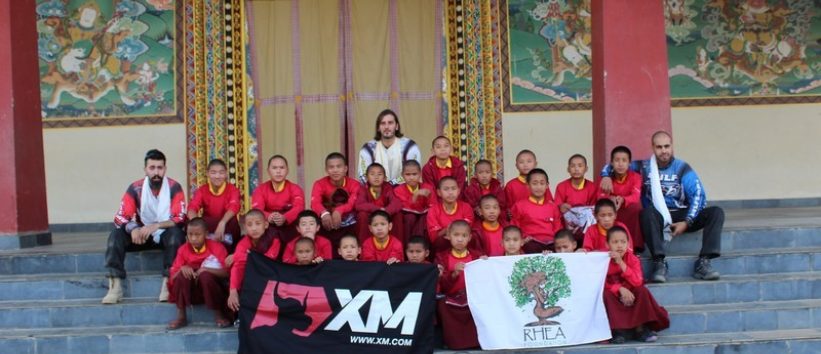 Posted on June 15, 2017
"XM, together with the NGO Rhea Foundation, made a plan to travel across Nepal in areas where normal cars cannot access with ease in an effort to deliver shoes, clothing and medicine to children, monasteries and people in great need after the devastating earthquake of April 2015, which left more than 8,000 dead and thousands of people homeless.
This trip required endless planning and lots of courage as most of the journey would be made on specialized off-road motorbikes on which, in many cases, support from a car was not possible.
This mission has been completed successfully and the members of the Rhea Foundation, which had taken the responsibility to drive across Nepal and make the deliveries, are now back home safe and sound.
The Itinerary
The journey began on 19th April 2017 and it took us to the following destinations:
19.04 – Kathmandu – Young monks received donated shoes, gifts and necessities.
27.04 – Pharphing Valley & Lumbini – Child monks of the Tibetan Theravada Buddhist monastery (The Karma Samtenling Monastery) received shoes, shirts and gifts as part of our mission to bring joy to the children of Nepal.
08.05 – Chitwan & Chitwan National Park – 35 abandoned children received shoes, clothing and donations at the 'Shrijanshil Children Protection Center' in the Bachauli village of Chitwan, as well as funds made to the local animal sanctuary.
20.05 – Tatopani – The local community and workers received donations as well as an unscheduled pit-stop to give medication to the children of Neydo Choling Monastery.
23.05 – Boudhanath Stupa & Kathmandu – Donations were given to two rehabilitation centers (one for boys, one for girls)."
Read more here.