Best Cryptocurrency Wallets to Use In 2018
by Andrew McGuinness Mar 02, 2018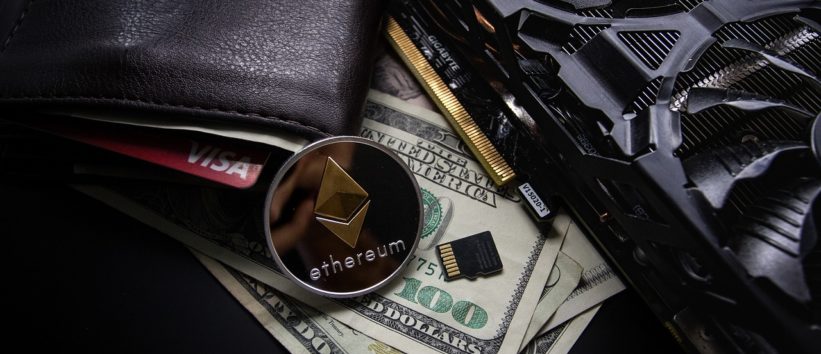 If you are new to cryptocurrency and have recently bought any type of coin, it is necessary for you to store these in a cryptocurrency wallet. A cryptocurrency wallet is like a bank where you are able to safely keep your money.
Deciding on the right wallet for you is important because each wallet has a number of features available, and each has both advantages and disadvantages. None of these wallets are completely safe from hacking, which should also be kept in mind. If you are looking for a good cryptocurrency wallet, here is a list of the top four to choose from.
1. Ledger Nano S
The Ledger Nano S is a device no larger than a USB. This is a hardware wallet, which are known to be pricey. The Ledger Nano S is no exception. Despite the downfall of its price, there are a lot of useful tools and more ways to implement security than most wallets. This definitely pays off when considering the safety of your wallet's contents.
All you need to do on the Ledger Nano S is available on the device itself, no plug and play necessary. Any transactions you need to make, exchanges, or transfers can be processed at your fingertips. Backups are also easily possible in order to prepare yourself for the event of hacking.
2. Ledger Blue
Ledger Blue is a slightly larger hardware wallet than Ledger Nano S. Not only is there a difference in size, more options are available on the Ledger Blue wallet and it is a more progressive piece of hardware. With all of these features, it comes to no surprise that Ledger Blue is one of the most expensive hardware wallets that you can buy.
Visually, the device looks like a smartphone-sized tablet. Back-ups are extremely easy to make on this wallet, especially for those of you who tend to have trouble with technology. This wallet uses dual chip architecture technology for your improved safety. Ledger Blue is also malware proof, which is one of its greatest advantages. More than 12 digital and fiat currencies are supported by Ledger Blue, and you can store several different types of cryptocurrency within your account as well.
3. Coinpayments
The biggest advantage that Coinpayments has going for them when compared to other cryptocurrency wallets is the sheer amount of different currencies it can store. Coinpayments is our first online wallet on the list, and it is able to store an impressive 75 types of currency.
Considering the nature of cryptocurrency wallets, it is not advised to keep all of your capital in this one wallet unless you are aware of the risk, are making sure to follow all of the required safety measures, and are taking advantage of the security-improving tools available to you. Another advantage of Coinpayments is the fact it is a recognized method of payment for a large range of different stores.
4. Exodus
Exodus is our second online wallet on this list. People tend to choose Exodus for its easy to use, aesthetically pleasing interface. Even if it is very similar to other online wallets in terms of options, advantages, and security tools, the design of Exodus is something that has been seen to attract quite a few coin owners. In terms of all of its technical abilities, it is an online wallet that is 'up there'. It is capable of doing everything the most advanced wallets are able to do.